I Have a Vacation Rental, How Can I Prevent Double Bookings?
If you've been managing vacation rentals on Airbnb, VRBO and Booking.com, chances are you've experienced the dreaded "double booking" because you got a booking on one site and shortly thereafter got another booking on a different site because you failed to block the inventory on other distribution channels you use to get bookings. This is a poor customer experience for guests, it's a logistical nightmare for hosts, it can affect your status with the Online Travel Agencies (OTAs), and it can keep you up at night with worry.
Thank goodness there's an elegant solution to the problem. Below is a video that will guide you through the process as well as a simple step-by-step guide you can use to sync calendars between Airbnb, VRBO, and Booking.com. Now you can rest easy knowing that double bookings are a thing of the past.
If you're still considering where you should list your vacation rental, check out our article that compares vacation rental listing websites and fees to help you decide.
Video: How To Sync Your Calendars on Airbnb, Vrbo and Booking.com
Importing Calendars to Airbnb?
 Open listing on Airbnb and click "Availability" tab.
 Scroll down to "Sync Calendars" and click "Import Calendar".
 Now open the same listing on VRBO and click "Calendars" then "Reservations" from the dropdown list.
 At the top, right, click "import/export" and "Export Calendar" from the dropdown list.
 Copy the listed URL and paste into the open window on Airbnb and name the calendar "VRBO". 
 Then click "import calendar".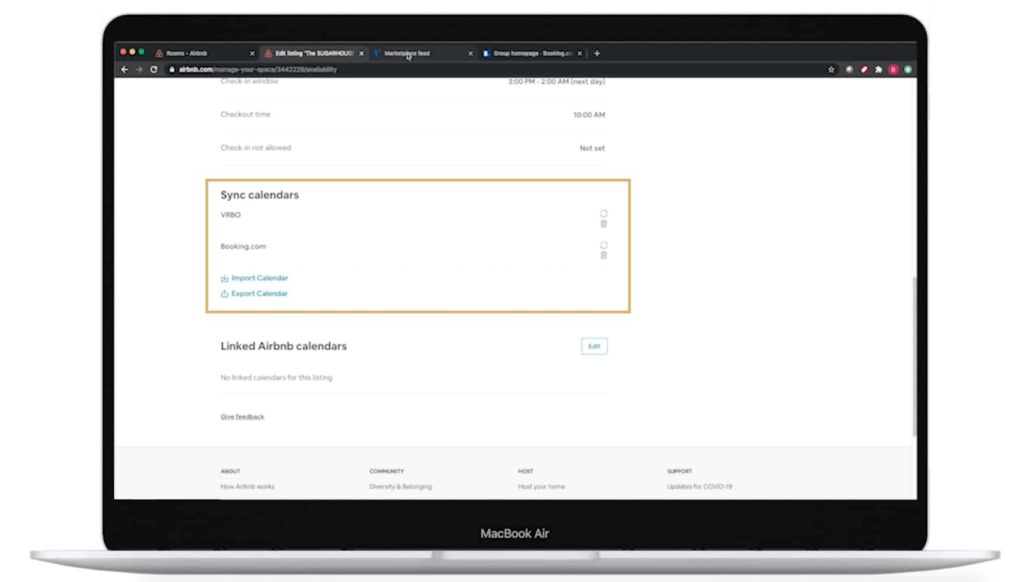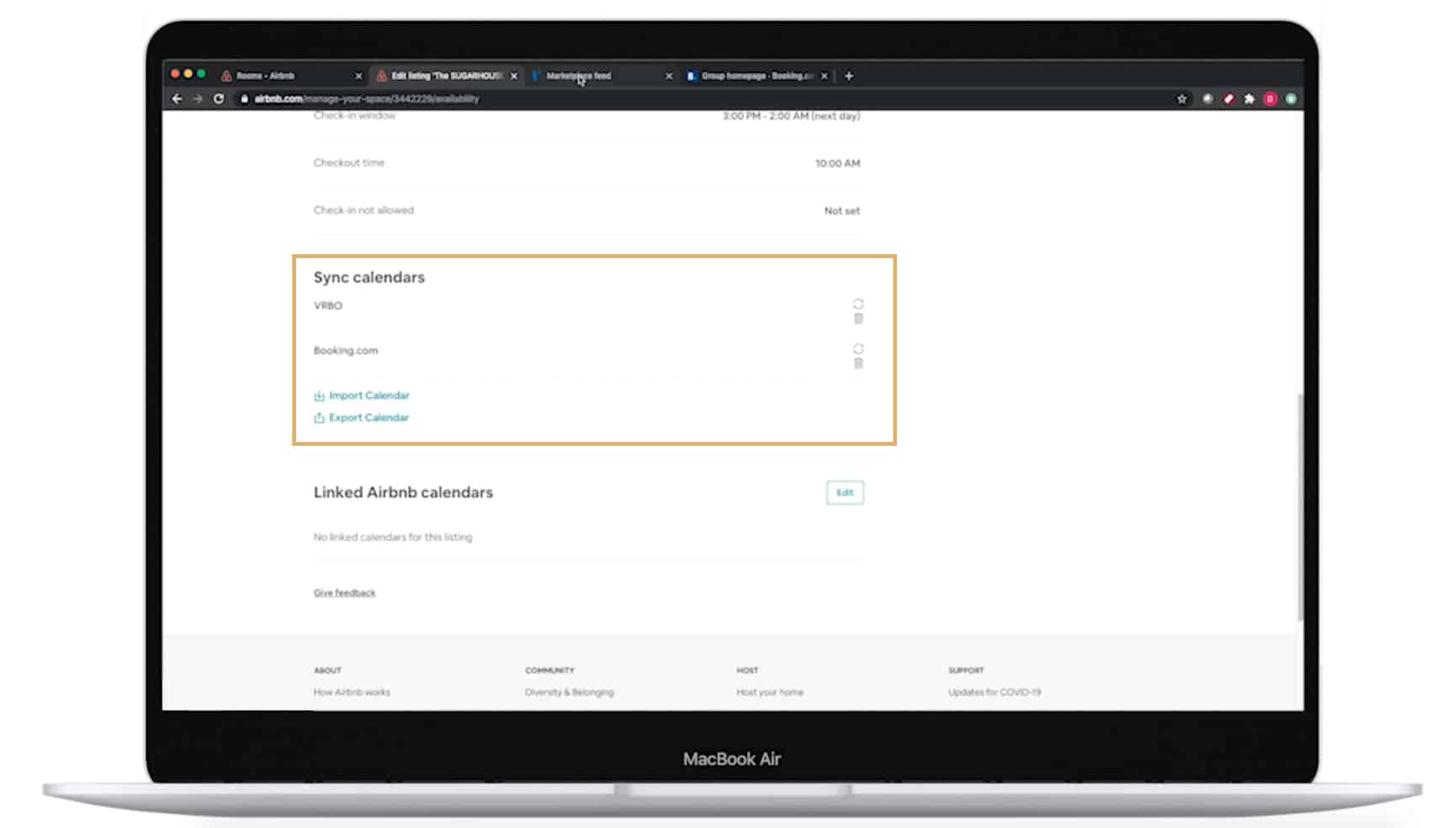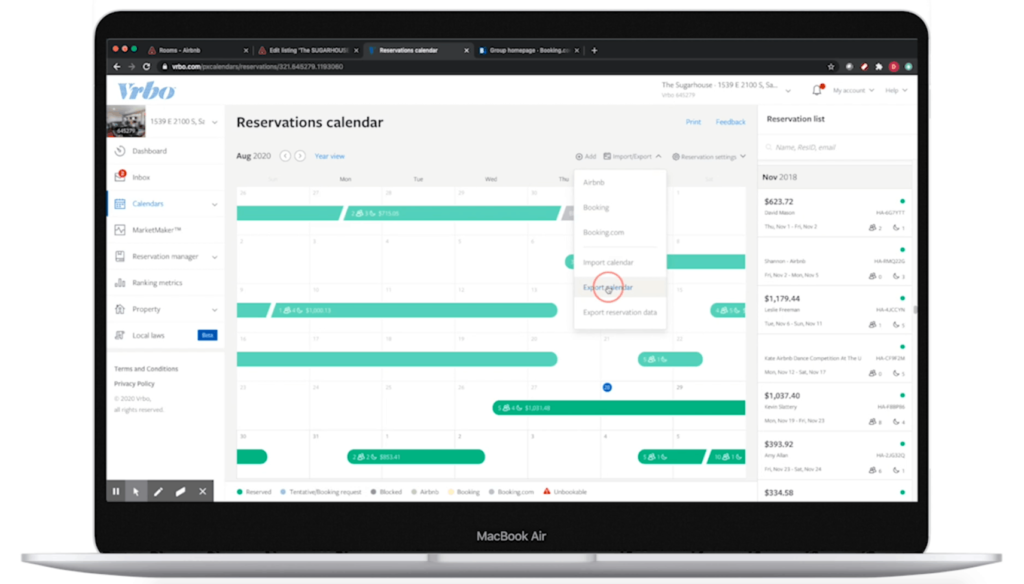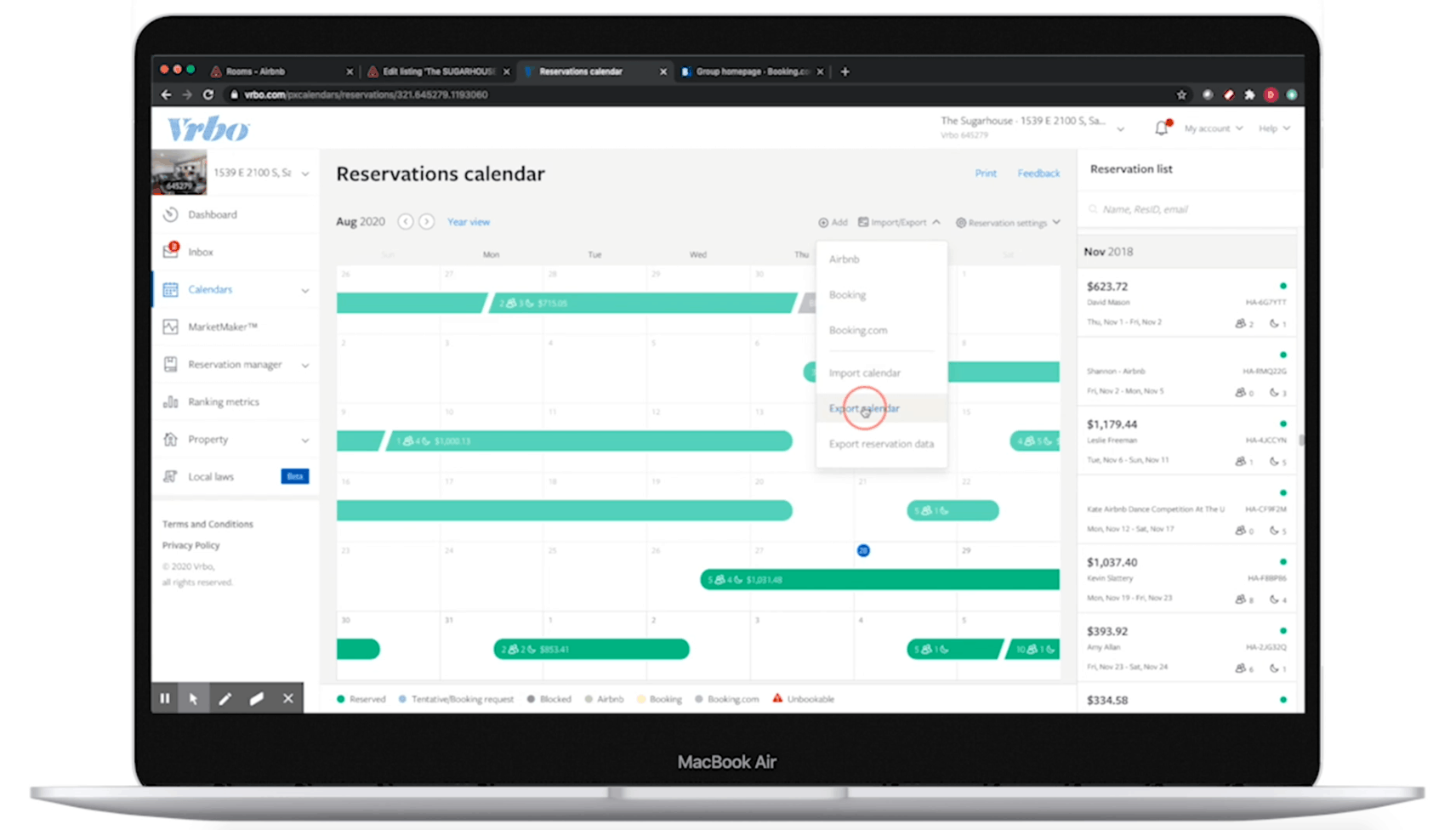 Importing Calendars to Booking.com
 In the upper right corner, click "properties"
 Select "calendar and pricing", then scroll down to "sync calendars".
 Click "add calendar connection" (you'll want to do this for both Airbnb and VRBO).
 Paste the export calendar link from the other site, then give it a label name (Airbnb or VRBO).
 Then an auto-generated link will appear for Booking.com, and copy that link back to the other sites. 
Now, each time you get a reservation on either site, the systems will automatically block the calendars on the other site.  This is very reliable, but from time to time you may need to check and make sure everything is still synced properly.
Dustin Warr has been a principal in the online travel industry for 17 years, managing hotel chain partnerships for Expedia, overseeing the travel vertical at daily deal giant, LivingSocial, and most recently serving as Vice President of Sales and Market Management for RedAwning Group, the leader in online marketing of vacation rentals across the globe. He currently owns SeaSalt Vacation Homes based in Salt Lake City, UT. Dustin holds a Master's of Business Administration from Georgetown University and a BA of Political Science and Communications from the University of Utah.