Why Choose 100% Cotton Linens?
1. Biodegradable and Renewable:
Cotton is a natural fiber that is biodegradable, meaning it breaks down over time, unlike synthetic materials. It's also renewable, as cotton is grown as 
a crop and can be replanted each season.
2. Reduced Microplastic Pollution:
By choosing 100% cotton linens, you reduce the release of microplastics into the environment, helping protect aquatic life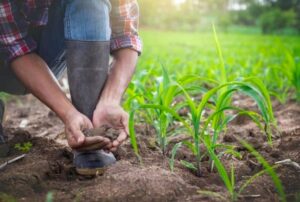 and our ecosystems.
3. Sustainable Farming Practices:
Many cotton farms now employ sustainable farming practices that reduce water usage and pesticide reliance, making cotton production more environmentally friendly.
4. Breathability and Comfort:
Cotton's natural breathability makes it an ideal choice for linens, providing comfort and a good night's sleep for your guests.
5. Longevity:
High-quality 100% cotton linens are known for their durability, which means they need to be replaced less often, further reducing waste.
6. Pricepoint:
100% cotton linens provide an economical and budget-friendly choice for short-term rentals without compromising on quality or sustainability.  Companies such as California Design Den are offering 100% cotton linens at similar price points as microfiber or cotton/poly blends. 
Conclusion
Incorporating 100% cotton sheets and towels into your short-term rental not only offers comfort and luxury to your guests but also demonstrates your commitment to eco-conscious hosting. By choosing natural fibers over synthetic alternatives, you contribute to reducing microplastic pollution, supporting sustainable farming practices, and making a positive impact on the environment. It's not just about providing a good night's sleep; it's about ensuring a better future for our planet.
Article Source: Heidie Henriksen – Director of Business Development at California Design Den