Meet ASTRHO's
Corporate Sponsors
Meet our Corporate Sponsors, the lodging industry experts and businesses who support ASTRHO's mission - to provide education, resources, and a community to help homeowners of short-term and vacation rental properties. Together, we strive to help homeowners achieve financial success, meet legal obligations, and provide professional, clean, and safe hospitality for both hosts and guests.
---
OwnerRez is a comprehensive booking management engine, built by people who have vacation rentals of their own. It integrates with channels like Vrbo, AirBnb, and Booking.com to seamlessly synchronize availability, rates, rules and listing content while taking online bookings, managing inquiries, and communicating with guests. OwnerRez provides modern fast websites, guest checkout with e-sign renter agreements and can process payments directly, including auto-scheduled future payments. All emails sent to the guest are templatable, and you can schedule your own emails to go out automatically. OwnerRez also provides travel insurance and damage protection insurance, as well as integration with QuickBooks, property management/owner statements, and other power features. Manage many properties, automate your communication and get detailed statistics and reports without needing to hire a staff.
---
Proper Insurance offers short-term rental insurance, with over 30,000 policies written in all 50 states. Backed by Lloyd's of London and exclusive endorsements from vacation rental leaders such as HomeAway & Vrbo, the company is built on world-class insurance coverage. Our policy covers vacation homes, townhouses, condos, duplexes, cabins, cottages, apartments and more. With expert vacation rental underwriters we can tailor a policy specific to your short-term rental property.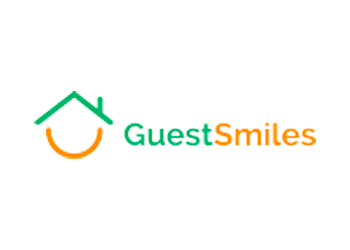 ---
GuestSmiles is a vacation rental marketplace and Owner's Club. We are not an online travel agency (OTA) — our mission is to remove the middleman and we never charge additional fees to guests. Join us in our fight to give the power back to individuals.
GuestSmiles Marketplace is where property owners and guests can communicate, build relationships, and book reservations. This means property owners own and control client relationships. Guest can interact directly with owners OR book online instantly. We provide the vacation rental marketplace with choices.
GuestSmiles Owner's Club is a set of tools for self-managed rental homeowners who want to solve three key problems:
- I want to make more money!
- I want full ownership and control of all reservations!
- I want to save time!

---
PriceLabs is an innovative and easy to use dynamic pricing solution for the short term rental industry. A data-driven approach, automation rules, and customizations to manage pricing and stay restrictions helps hosts and property managers increase revenues and save hours.
The PriceLabs team has several years of experience in revenue management, travel distribution, technology, and analytics, and has put all that experience to making a leading revenue management solution for the vacation and short term rental industry. Founded in 2014, PriceLabs has priced over 100,000 listings in 100+ countries globally.

---
As a leading distribution and marketing platform, MyVacayHome unlocks the possibilities of more guests and simplifies the experience of renting your vacation home.
Their deep industry expertise includes partnerships with all the major online travel sites. MyVacayhome's approach to multi-channel distribution is built upon strong relationships with Airbnb, VRBO, Expedia, and
Booking.com
, and industry-leading technology fully optimizes your listings before pushing them out to the millions of travelers who use those sites daily.
Dedicated implementation, customer success, and revenue management specialists support you at every step of the rental process, and a U.S.-based 24/7 call center works hand-in-hand with you from pre-stay to post-stay and everything in between.
Get access to ASTRHO partner benefits and start saving today
Join the AsTRHO Community
*FREE to Join + Cancel at Any Time
Making it easier for you to manage your Short-Term Rental | Sign up for the Weekly Newsletter