A Comparison of Vacation Rental Websites and Fees
Deciding where to list a vacation rental is one of the most important decisions any owner will make.  Where you decide to advertise your property will determine the quantity and quality of guests you receive and, ultimately, the income your short-term rental will generate.  You'll need to choose whether you put all your energy into listing on one trusted site or expand your reach and visibility and list on multiple sites.
Whatever you choose, it pays to be informed and know your options.  There's no 'one size fits all' solution and the success of the different vacation rental websites is dependent on numerous factors.
In this blog post, I will start with a brief overview of four main vacation rental websites, but there are many others.  I'll then dive deeper into the different fee structures, cancel policies, location factors of your vacation rental and reviews. We'll finish by weighing up the pros and cons of selecting one platform vs listing on all at once.
Overview
VRBO, Airbnb, Booking.com, and TripAdvisor are 4 popular vacation rental sites in the USA and worldwide.  When considering where to promote your vacation rental, these four websites should be at the top of your list.  I've scoured the internet to find some interesting facts about each to help you make an informed decision.
Airbnb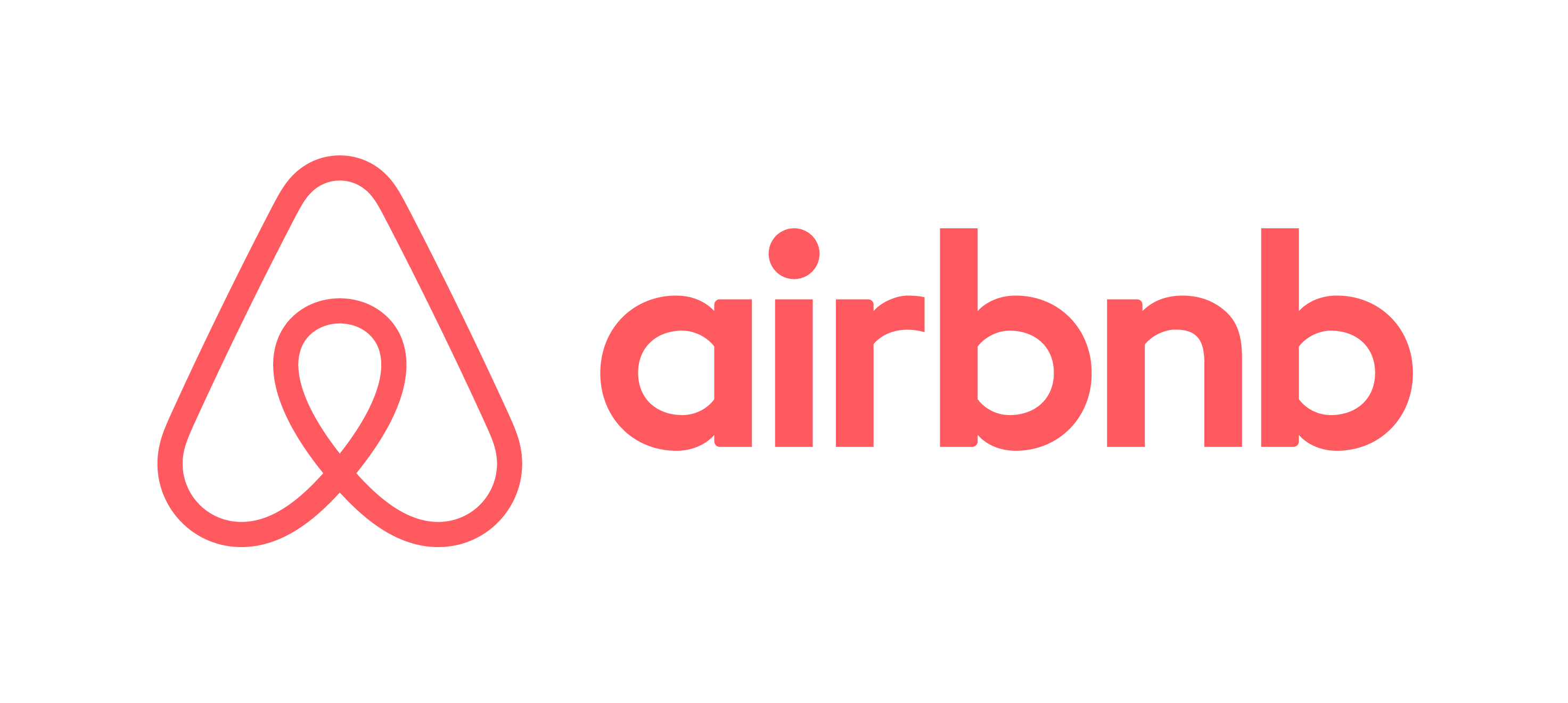 Founded in 2008 the team at Airbnb have built an incredibly strong brand over the past 10 years.  Airbnb has become a household name; the phrase 'book an Airbnb' is used as a generic term to describe reserving a vacation rental.  According to Nacho Analytics, over 40% of Airbnb's website traffic is direct.  That means nearly 40% of people landing on the website are typing 'www.airbnb.com' into their browser and heading straight there.
A particularly strong demographic for the website is the millennial traveler and as such the site has had success listing shared houses and alternative accommodations, such as glamping, as well as traditional vacation rentals.  Whilst it is diversifying at pace, like Booking.com, a lot of Airbnb's accommodation is in urban areas.
7 M Listings Worldwide (Individual homes, shared rooms & glamping)
150M Worldwide Users
Average of 2M People Stay in an Airbnb Each Night
VRBO

Formerly known as HomeAway, the site rebranded its 50+ vacation websites worldwide to VRBO (Vacation Rental by Owner) in 2019.  Owned by the Expedia Group since 2015, for the time being, property owners can list on VRBO and benefit from expanded distribution onto the group's other sites.  But by connecting your home only via VRBO vs also connecting to Expedia directly, the distribution capabilities across the massive and complex Expedia Group globally may be limited.  Expedia Group is always testing different ways of displaying short-term rentals across it's platform, so this will continue to evolve.
VRBO was one of the first vacation rental sites with a prominent following in the USA.  It has a loyal following of families who rely upon the site to book their vacation rentals.   With less urban inventory than its competitors, VRBO boasts a huge inventory of houses and large family homes in traditional vacation destinations.  Perhaps due to the location of its listings, VRBO's average length of stay is longer than that of the other sites.
2M Listings Worldwide
Vrbo is Part of Expedia Group's Expanded Distribution (You could also be listed on Trivago, Kayak, Canada Stays, Travelocity, Orbitz and Expedia)
Expedia Groups Boasts More than 750M Visits to Its Sites Each Month
TRIPADVISOR

TripAdvisor boasts a network of 5 vacation rental websites catering to different audiences worldwide.  The brand also operates sites centered around activities and experiences as well as its well-known review sites.  The vacation rental portion of the brand only accounts for 11% of all revenues and as such Skift reported that the sites were up for sale in March 2020. Many using the site to list have reported that booking volume has gradually decreased over the last few years.
300K Listings (Individual Homes)
5 Different Vacation Rental Sites (FlipKey, Holiday Lettings, Vacation Home Rentals, Housetrip, Niumba)
Booking.com

Perhaps the biggest player of them all, Booking.com has been a go-to for hotel reservations for some time.  Available in 43 languages, it's hard to find somewhere you can't travel with Booking.com.  Following the emergence and growth of Airbnb, Booking.com has dramatically expanded its homes section and now boasts nearly as many properties.  Popular in both urban and traditional vacation rental destinations, consumers seem to trust that Booking.com is always competitively priced. 
27M Listings in Total
6.2M Listings for Individual Homes
1.5M Room Nights Reserved Daily
Vacation Rental Website Fees
Fees vary from site to site and are often a deciding factor for owners choosing where to list their property.   The table below outlines the fee structure on each site. 
| | | | |
| --- | --- | --- | --- |
| Channel | Host Fee | Guest Fee | Credit Card Fee |
| VRBO / HomeAway | 5% (or $499 per year) | 6 – 12% | 3 to 5% |
| Airbnb | 3 – 5%  | 5 – 15% |   |
| TripAdvisor | 3% | 8 – 16% | 3 to 5% |
| Booking.com | 15% | 0 | 3 to 5% |
The Airbnb fee for owners is 3% (or 5% for super strict cancelation conditions).  As Airbnb is the merchant of record there are no additional credit card fees to pay. A downside to this pricing model is that the guest pays a fee of 5% to 15%. In cases where the fees applied are at the higher end of the spectrum, Airbnb can seem expensive compared to counterparts such as Booking.com.  What's more, the addition of a hefty fee towards the end of the booking process can be a shock for some potential guests, particularly if the rate for the property they are booking is on the higher side.
Like Airbnb,  TripAdvisor's fee structure includes the guest fee which can get quite high and, therefore, may be off-putting to prospective guests.  
VRBO pricing for owners is different from the other sites as short term rental owners have a choice between paying a fee per booking or an annual subscription fee.  The annual fee of $499 would be a better choice for you if you expect your property to generate more than $10,000 per year.
Booking.com is a simple, straightforward commission and there are no additional fees. Notorious for insisting on price parity, it's widely accepted that Booking.com is the most competitively priced site.  Potential guests have confidence that they won't find the same accommodation cheaper elsewhere.  
Let's Take a Closer Look
The Cost of Acquisition is the amount of money that goes to the marketing platform or booking brand.  This provider is in the middle of you and the guest and the amount they get paid is for their marketing and technology.  This example shows how much the guest is willing to pay and how much of that total guest-paid amount ends up in your pocket.  Here is an example of a weekly booking for a property.   
Channel

Cost of Acquisition

Amount in Your Pocket 

Credit Card Fee

(3%)

Guest Fee to Channel

Commission to Channel

Total Guest Paid Price for the Week

VRBO 

17%

$2490

$90

$270

$150

$3,000

VRBO Subscription

13%

$2608

$90

$270

*$32

$3,000

Airbnb

15%

$2550

$0

$300

$150

$3,000

TripAdvisor

18%

$2460

$90

$360

$90

$3,000

Booking.com

18%

$2460

$90

$0

$450

$3,000
In this model, we assume the most middle tier of commission and fees and we assume this home is making *at least $50,000 of annual sales.  With these assumptions, the VRBO subscription model represents the lowest cost of acquisition at approximately 13%.  
Models vary so widely across channels, cancel policies, and other factors like trip insurance or damage waiver fees, etc.  It is common that the total paid guest price for the same home can be different on each channel, but the homeowner will receive the same amount.  If the owner-input price is the same on all channels, you can see how the guest may see a different total paid price for the same dates, same home, on different channels. This scenario looks something like this:
Channel

Cost of Acquisition

Amount in Your Pocket 

Credit Card Fee

(3%)

Guest Fee to Channel

Commission to Channel

Total Guest Paid Price for the Week

VRBO 

17%

$2500

$90

$271

$151

$3,012

VRBO Subscription

13%

$2500

$86

$259

*$28

$2,873

Airbnb

15%

$2500

$0

$294

$147

$2,941

TripAdvisor

18%

$2500

$91

$366

$91

$3,048

Booking.com

18%

$2500

$91

$0

$457

$3,048
Vacation Rental Cancel Policies
The Covid-19 pandemic has provoked several changes in cancelation policies and each vacation rental site has taken its own stance on cancelations and refunds. Airbnb was the first to insist on full refunds for all guests affected by the pandemic, referring hosts to their recently modified extenuating circumstances policy.  Understandably this has left many hosts unhappy that the decision on how to handle these refunds was not their own.  VRBO and Booking.com have taken a more host-centric approach, encouraging hosts to provide full refunds where possible but choosing not to override existing cancel policies.  But, outside of these unprecedented times, the sites offer the choice of different policies. 
Airbnb has 6 different cancellation policies from which to choose.  Most of these policies are on the flexible side and can be likened to standard hotel cancelation policies.  They can be a little tricky to understand, sometimes.  When selecting which vacation rental sites to use, keep in mind that Airbnb charges a 5% host fee for listings with cancelation policies that are Super Strict.
VRBO has 5 policies to choose from.  VRBO's policies are stricter than Airbnb's and more in line with the policies that vacation rental owners have traditionally applied.   
Booking.com gives hosts the most freedom with their customized policies option.
TripAdvisor's cancel policies range from flexible up to super strict.
Location of Your Vacation Rental
Make the most of tools such as AirDNA and All the Rooms to find out if there is apreferred channel for demand into your market.  You'd be surprised at how much this varies from area to area.  In general, we expect to see more Airbnb and Booking.com in cities and more VRBO and TripAdvisor in vacation destinations such as the mountains and beaches.   You may also want to look at the average length of stay and average daily rate that each site is producing, do you have a strong preference?  If, for example, you know you need longer stays as your cleaning resource is limited use AirDNA to check which site is yielding the longest stays.
A quick look at AirDNA showed me that in San Francisco 87% of vacation rentals are listed on Airbnb with only 7% on VRBO and 6% on both whereas in South Lake Tahoe 37% are on Airbnb only, 26% on VRBO only, and 37% are on both. 
Differences and Importance of Vacation Rental Reviews
Reviews are a very important component of vacation rental sites.  Prospective guests can filter search results to only see those with positive reviews, select different aspects that are important to them (e.g. cleanliness or location) and, of course, all listings have an overall review rating.
Airbnb has a particular focus on reviews with negative reviews seeming to carry more weight than positive reviews.  Guests are encouraged to leave feedback within 14 days of departure and, whilst hosts are encouraged to respond to feedback, their replies are not visible on listings. On the other sites, host response is visible, providing a more rounded view.
Airbnb and VRBO offer the possibility for a property to earn recognition for its exceptional service.  On Airbnb you can become a Superhost and with VRBO you can become a Premier Partner.   Prospective guests can filter search results so that they only see listings operated by Superhosts or Premier Partners and thus these listings receive more bookings.  The criteria to become either Superhost or Premier Partner are based largely around the same principles.
Host must have received and accepted a minimum number of bookings
The Listing must have a minimum number of reviews
Cancelation rate must be low
Review score must be higher than 4.5/5
Both vacation rental websites assess these criteria regularly and the statuses can be both awarded and taken away quarterly.
Should I List My Rental On As Many Websites As Possible?
It would be logical to assume that the answer to this question is yes.  The more websites on which you list your vacation rental, the more demand to which you will have access.  More demand increases your chances of receiving a booking, but also increases your ability to charge more.  Vacation rental websites have changed the status quo and there's much more to consider.
As the chances of achieving Superhost or Premier Partner rely on more than just review score, it certainly pays to consider whether your property would be more likely to achieve the status quickly if all bookings were flowing through just one or two platforms.  When making this decision, you might consider how many bookings you expect to receive each quarter, if you'll be aiming for fewer bookings, each with a longer stay period, then it may pay to reduce the number of platforms you utilize.  On the flip side, if you operate in a high-volume area, such as a city center or year-round destination, you may want to hedge your bets and list on multiple sites.  In either scenario, choosing to be exclusive with one channel puts all your eggs in one basket and you're not diversified.
If you plan to list on multiple sites at the same time, you'll need to consider how you'll manage your inventory, rates and availability, to make sure they are up to date on all sites and you don't get double bookings.  There are numerous different technology partners available as well as tools to help manage communications across multiple platforms. 
Where Should I List my Vacation Rental?
As an owner of a vacation rental property, you should take the time to think about what you want to achieve from your rental and any restrictions you may have.  As we've explored together, the cost to list on vacation rental sites differs not only from site to site but depends on cancelation conditions too. Consider the following:
Where is your rental located and where are others in your area listing their properties?
Are you aiming to achieve the highest possible annual income regardless of the mix of rate and occupancy needed to get there?
Do you have any restrictions on length of stay?
Are you willing to juggle multiple sites and if so, will you be looking to work with a technology partner?
Will you be hoping to achieve Superhost and/or Premier Partner status quickly?
So, do your research and, if in doubt, try out different sites.  Remember, just because you sign up with one vacation rental site at the start doesn't mean you'll be tied into them forever.
NOTE:  ASTHRO.org provides additional resources to help you learn about different types of tech and connectivity solutions to list on multiple channels.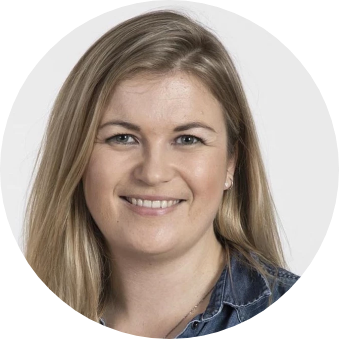 Charlie has a varied background in the Tourism and Hospitality sector having worked for short term accommodation providers, hotel and hostel groups worldwide.  A linguist with a Bachelor's Degree in European Languages, Charlie has always been extremely passionate about the Travel Industry.  Charlie was formerly VP Business Development and Operations Europe for Jetstream by Leavetown.  She spent the last 2 years enjoying great success, launching and growing Jetstream's European operation from their European HQ in Majorca, Spain, and is now lucky enough to be living in Auckland, New Zealand.