We listened in on the Vrbo Partner Week Event, Forecasting on the Future: Make a Plan to Rebound from Covid-19. We all know that COVID-19 has changed the way travelers are looking to book and their considerations while traveling. One of the first callouts is that searches for Vrbo are up Year over Year – a great sign for owners who use Vrbo and for the industry as a whole.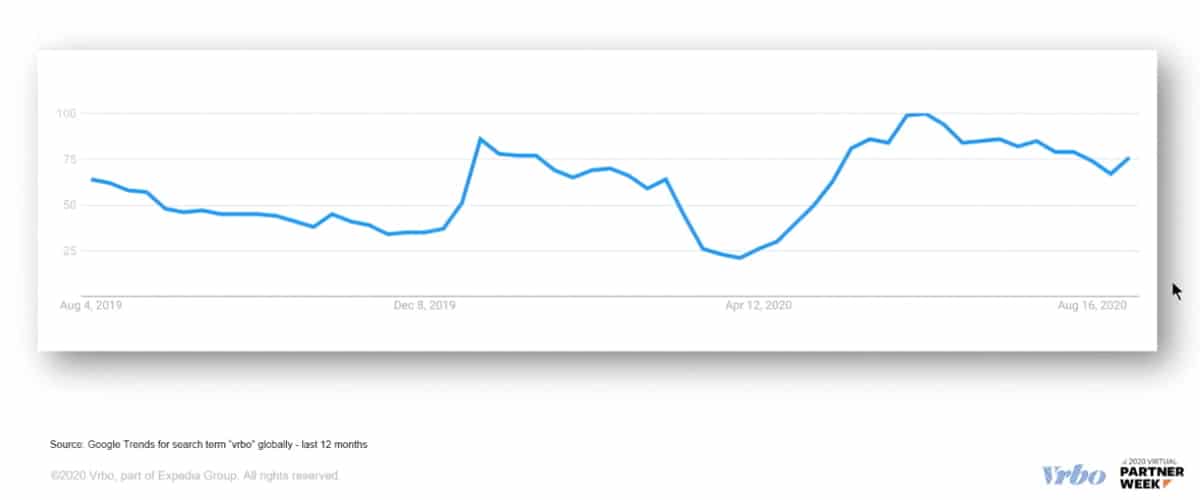 Here's a quick summary of the very informative session!
What travelers today are looking for:
Flexible Cancellation Policies
Assurance of Cleanliness
Drive-to Destinations
Ability to book closer to stay date
Transparent pricing
Flexible Cancel Policies
Vrbo states from their research that 77% of people that are booking travel will be more likely to choose accommodations with flexible cancellation policies. They also note that travelers are filtering out the less flexible cancellation policies as they search. Vrbo is also highlighting more flexible cancellation policies on listings.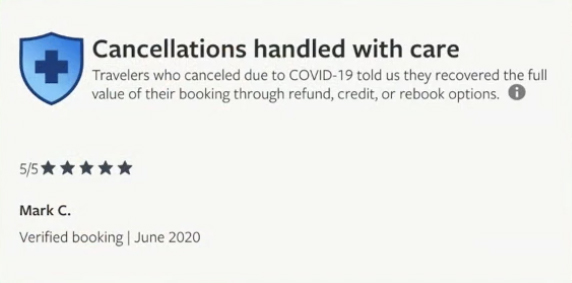 Although this is unrelated to current flexible cancellation policies, it's noteworthy to mention that Vrbo rewarded their hosts and managers who provided guests with the option to cancel with a refund when the pandemic struck. First, they provided a "Cancellations Handled With Care" badge to anyone who offered 100% refunds to their guests. They also essentially handed out free 5-star reviews to anyone who offered 50% – 100% refunds to their guests during this time. One refund of 50 – 100% = one free 5 star review, a great way to boost your listing placement.
Cleanliness
Vrbo COVID-19 Market Research states that 82% of travelers say cleaning information is useful when making a booking decision. Cleanliness came in as the second most important consideration for travelers just behind flexibility in cancel policies. They make the case, and we agree, that it's important to ensure your guests are aware of your cleaning protocols, as some of these guests may be typical hotel guests who are not aware of Vacation Rental cleaning standards. It is now, more than ever, a best practice to ensure that you have your cleaning procedures on your listings.
Vrbo is allowing hosts to add cleaning practices to listings which you can update via your Vrbo dashboard. With 43% of travelers reporting that reviews are the most valuable source of information on cleanliness when searching for a vacation rental, Vrbo is also now asking travelers to specifically provide feedback about the cleanliness of the home when soliciting reviews.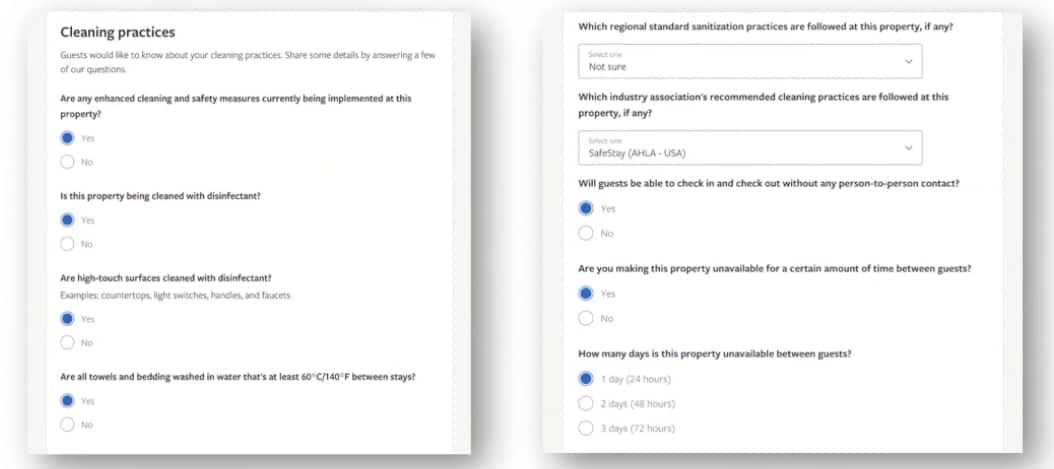 Vrbo also mentions that contactless checkin and checkout are great ways to ensure your guests feel even more safe during their stay.
Availability
Data shows that travelers are booking last minute trips, 67% of travelers said they'd travel in late summer and fall just because they need a change of scenery. "Flexcations" are a new trend in family travel. Flexible school and job arrangements are allowing travelers to enjoy longer stays with mixed work and play and also increasing fall, or shoulder season, bookings where travelers have the opportunity to save money and avoid crowds.
Vrbo recommends optimizing your listings for Flexcations. Kid and pet friendly rentals will most likely perform better for this type of traveler. Amenities that this type of traveler will look for include Wifi, a fully functioning kitchen, games for the family and children, and a private pool (if it makes sense for your location) would be an additional perk. Vrbo notes that only 15% of their listings actually show Wi-Fi as an amenity, so be sure to actually let travelers know that you offer this as an amenity in your home!
Some recommended considerations include:
Discounts for longer stays
Flexible cancel policy
Accurate availability (if you list on multiple channels, including Vrbo, Airbnb and/or Booking.com see how you can easily sync calendars for accurate availability)
Updated listing policies
House Rules
With COVID-19 and restrictions on gatherings, there has been a surge in the use of vacation rentals for parties. Vrbo has updated its dashboard to include a "House Rules" feature section. Here you can set the maximum number of overnight guests, minimum age requirements and you can let guests know if events are allowed at your property.
We've all seen some serious regulatory changes in major cities arise as a result of house parties. For example, Chicago, IL recently banned 1-night rentals in the city to crack down on partying. It would be prudent, especially now, to consider adding a noise monitoring device like NoiseAware in your property to monitor for unapproved gatherings or parties.
Transparent Pricing
Properties with fees at or below the nightly rate have a 50% higher booking conversion on Vrbo. For example, if your nightly rate is $100 and your fees total $100 or less, you have a 50% higher likelihood of getting a booking versus someone who has a nightly rate of $100 and fees of $200. Vrbo is now showing both the nightly rate and total price in listings in search results. Vrbo says this is more inline with how other lodging types display their rates. As the person writing this summary, I could do a happy dance and go on a very long tangent about how this should be and should have been a standard across the board for quite some time now, but I will hold my tongue (keyboard?) for the sake of being impartial…which I'm not.
Happy dance.
Vrbo also discussed how damage deposits can cause sticker shock. If you're an owner and Vrbo is the merchant of record for your listing, you have the opportunity to add a damage deposit. A damage deposit of $1000 on a $300 rental can cause some serious sticker shock. So now, instead of charging the traveler for the damage deposit upfront and then refunding, Vrbo will hold traveler cards on file for the damages instead. Guests are still responsible for damage claims up to the dollar value that you specify, but are not charged up front for this which will help your conversion rate and decrease sticker shock when a traveler goes to book your property.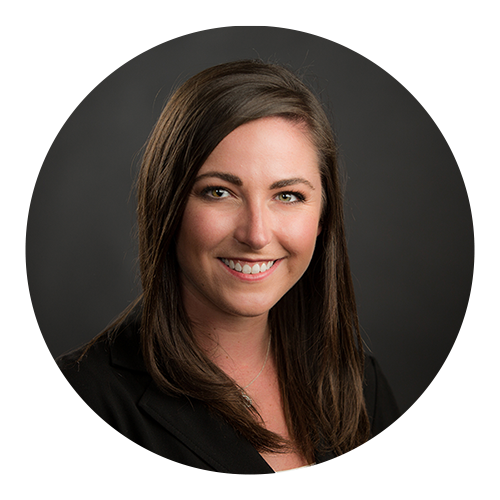 Lauren is a multi-faceted digital marketer with experience ranging from digital and social advertising to graphic, web, and UX design primarily in the travel and technology space. In her most recent role overseeing digital marketing for a tech-hospitality company, Lauren planned and executed all digital initiatives to drive brand awareness and revenue for the consumer facing vacation rental booking websites as well as launched and managed the company's B2B lead generating website.