We had a chance to participate in the 2nd Annual DARM conference focused on short-term and vacation rental. Because there was so much valuable information, we decided it is best to share as a 2-part series. More snackable content is better – here is a 5 minute read.
Top 5 Data Points: Markets, Definitions, and Methodology
1. 2020 Short-Term and Vacation Rental Performance
2020 Short-Term and Vacation Rental Performance has seen an uptick in many drive-to markets, and even attracting new guests that have never stayed in these types of accommodations and are choosing to try it for the first time. The COVID-19 impact has led to a few new trends:
Booking windows shorter and new "digital nomad" longer los demand is emerging

Drive-to markets winning

Units more easily allowing social distancing more appealing

Supply is beginning to recover
With historic low interest rates, we're seeing accelerated home transactions. What is not exactly clear is how many are investment properties and second homes? This chart from Airdna helped create a view of the supply data.

2. REVPAR (REVENUE PER AVAILABLE RENTAL) IS IMPORTANT
RevPAR (Revenue per Available Rental) is important and layering profitability is key. Professor Breffni Noone, who teaches revenue management courses at Penn State University helped us explore the definition of RevPAR and the importance of understanding topline vs bottom line success. This chart was a clear, succinct way of thinking about your business. What is the customer's willingness to pay for your product and how much customer demand is in the market?
3. REVENUE MANAGEMENT SYSTEMS (RMS) ARE DIFFERENT FROM MARKET INTELLIGENCE OR SYNDICATED DATA TOOLS
Revenue Management Systems (RMS) are different from Market Intelligence or syndicated data tools. An RMS is an automated pricing tool that must be configured and managed correctly by a revenue management leader, but can give a property an advantage not possible via manual human input alone. Reviewing rates and market changes daily, for the next 365 days, for every unit requires a system real-time capability.
Market intelligence or syndicated data providers are either using actual data directly generated from a system or scraped data. This type of intelligence can be valuable input to a revenue leader when configuring the RMS, but does not offer the same algorithm capabilities to generate a recommended price and seamlessly distribute that price. These are two different technologies. Though some companies may attempt to do both, it's important to understand exactly what feature set you're getting from each provider when building your tech stack.
4. WHO ARE THE COMPETITORS IN YOUR MARKET
Professor Noone also walked through a methodology for scoring your home vs the market. If you are in a market with changing supply, this exercise is important to truly understand your competition. Though there could be hundreds of homes you compete with, even estimating where your home sits vs a certain cluster of similar homes and their average can be a beneficial exercise – especially when starting out and launching a new rental.
VALUE POSITIONING EXERCISE: Scoring 5 = best, and 1 = worst
| | | | | | | |
| --- | --- | --- | --- | --- | --- | --- |
|   | My Home | Cluster Comp #1 | Cluster Comp #2 | Cluster Comp #3 | Cluster Comp #4 | Comp #5 |
| Attributes |   |   |   |   |   |   |
| Location | 4 | 5 | 5 | 3 | 3 | 3 |
| Amenities | 5 | 3 | 4 | 3 | 3 | 3 |
| Decor + Recently Renovated | 5 | 5 | 5 | 3 | 2 | 2 |
| Review Scores | 4 | 5 | 5 | 3 | 3 | 3 |
| Other (unique to market) |   |   |   |   |   |   |
| Total Quality Score | 18 | 18 | 19 | 12 | 11 | 11 |
5. WHAT CAN YOU GLEAN FROM YOUR OWN PROPERTY DATA?
Booking.com shared their new star designation for short-term rentals, and by reviewing channel ranking (like this new offering from Booking.com)  and review scoring there is opportunity to understand where your property's price may need to fall vs the market.  What Booking.com is providing is more of a quality ranking and considers a localized formula, size, location, and service.  For example, air conditioning is important in Miami but not as important in Northern Europe.  Though not every home can achieve 5-star ratings, the goal of this for Booking.com is to use internal data to help the customer with a value-price perception.  This will be an interesting trend to watch on other channels, and whether or not these types of scoring algorithms by property will keep evolving.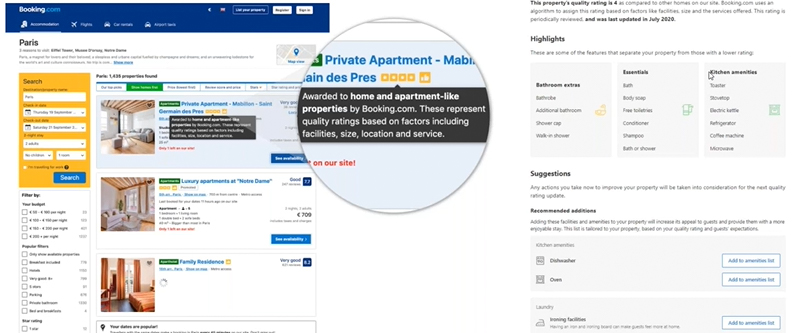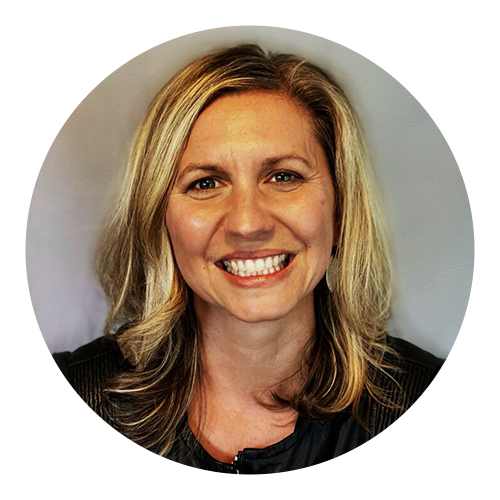 Heather Richer has a broad background in lodging with experience in both short-term rentals and hotels. She is passionate about revenue management, and currently serves on the Revenue Management Advisory Board for HSMAI. Having been involved with other organizations like AHLA, HEDNA, and VRMA, she sees the value in education and unbiased resources needed for the underserved community of short-term rental homeowners. Heather is currently Principal, Richer Logic Consulting and previously was CMO of RedAwning. Prior to that, she served as VP, Revenue Management and Distribution at Kimpton Hotels and Restaurants. She holds her Masters in Tourism Administration from George Washington University.