Vacation rental owners are increasingly using virtual tours, both on their own, and 3rd party websites (e.g., Vrbo), to augment the information provided in still photos and promote their properties. While traditional 360 virtual tours are gaining popularity, the potential for immersive virtual reality (VR) tours remains largely untapped. Here, we look at the growing size of the VR market, and the potential that VR holds for enhancing the guest experience, both before, and during their vacation rental stay.
360 Virtual Tours Vs. VR Tours: Whats the Difference?
Traditional virtual tours showcase a 360 panoramic view of a given space. They are easily accessible via a smartphone or computer, where the user can click on different parts of the space in order to move around it. While virtual tours provide a 360 experience, they do not provide a truly 3D experience. VR tours, on the other hand, provide an immersive 3D experience. Using a VR headset, the user is transported to a given space; their view of the space changes as they rotate their head, as it would in real life, enabling them to move around and interact with the virtual space as if they were physically in it. VR can stimulate all of the five senses, making it easier for the user to visualize, and feel incorporated into, the space. For example, VR headsets with built-in headphones provide access to accompanying audio, and the incorporation of traditional joysticks allow the user to virtually interact with, and manipulate images.
Harnessing the Potential of VR
VR in of itself has been around for a long time, and while it is extensively used in the military and automotive sectors, it arguably hasn't gained much traction within the hospitality industry until fairly recently. So, why now?
While VR headsets were once considered very exclusive products, their increased affordability over the past few years has brought them into the mainstream, with the market poised for aggressive growth. According to a report by Grand View Research, the global VR headset market size was valued at USD 7.81 billion in 2020 and is expected to grow at a compound annual growth rate of 28.2% from 2021 to 2028. A key factor fueling this growth has been the adoption of VR in gaming and entertainment, opening the door for the hospitality industry to leverage the opportunities that VR brings.
So, what are the potential benefits of VR for vacation property owners? Consider two aspects of VR: VR tours at booking, and VR experiences while the guest is on-property.
1. VR TOURS AT BOOKING
Because VR enables the creation of a realistic, immersive experience, guests really can try before they buy. The authentic perspective facilitated by VR provides the property owner the opportunity to build trust with the guest, and can take the anxiety and risk out of the renting decision, particularly for high-priced, luxury vacation rental options. VR can also help to capture the true wow factor associated with high-end, or unique vacation properties that still photos or a traditional virtual tour simply cannot capture. This can enable the guest to connect emotionally with the property, making them more likely to rent it.
From a practical perspective, VR can enable guests to visualize how they will utilize a given vacation rental space. Marriott International has leveraged VR in the meetings and events sector so that clients can get a realistic view of how their event space could look. Equally, vacation rental properties could be showcased with different entertainment/ event set-ups across the various spaces within the property. This may be an important consideration for guests looking towards renting a large rental property with extensive amenities.
Research has shown that full immersion experience provided by VR tours can positively impact guests' purchase intentions. But these positive effects can also extend to how the guest thinks about, and remembers, your property. Hotel VR commercials have been shown to provide better immediate advertising effects than traditional video commercials: higher ad recognition, better brand attitude, and higher purchase intentions. These results provide a promising indication of the positive effects of VR for your property beyond bookings.
Also, don't discount the entertainment value of the VR experience itself. Guests are increasingly looking for hedonic shopping experiences that go beyond satisfying the functional goal of making a reservation. Rather, they want the purchase experience itself to be an engaging and entertaining experience. This is particularly true for next-generation travelers who are avid consumers of experiences (and VR!). Research in the context of tourism has shown that creating an authentic VR experience can boost enjoyment, pleasure and fun, and that this, in turn, can positively influence intentions to visit a destination. So, by providing guests with a VR tour that feeds their need for a hedonic shopping experience, you can draw them to your property (especially if you provide a VR opportunity and your competitors don't!), and increase the likelihood that your property will be booked. Also, the more impactful the VR experience on a guest's shopping experience, the more likely they are to drive conversation about your property on social media.
2. VR EXPERIENCES WHILE THE GUEST IS ON-PROPERTY
The use of VR doesn't have to stop when you cinch the guest's booking. Once you get guests on-property, you can use VR to enhance their experience. Marriott had led the way in the hotel industry in terms of allowing guests to order VR experiences to their rooms, a move to meet the needs of the next-generation traveler. So, think of the possibilities for your vacation rental properties. How about adding a VR headset to your list of amenities? Allow the guest to continue their exercise regime while on vacation at a remote property with a fun virtual workout class, or visit local outdoor attractions on a rainy day! Lots of ways that you can differentiate your selling proposition from your competition! And, by projecting yourself as an on-trend property owner, the potential guest may be likely to perceive that your attention to detail extends to all aspects of your rental offering!
WILL VR BE PART OF YOUR LONG-TERM MARKETING STRATEGY?
While VR holds a lot of potential for the vacation rental sector both in terms of driving conversion, and enhancing the guest experience both before and during their stay, will it be right for you? A cookie-cutter 1-bedroom apartment is very different to an exclusive 10-bedroom property with extensive amenities designed for entertainment. Likewise, a hip property targeted towards the next-generation traveler is very different to one targeted towards seniors. Before you make the leap to invest, ask yourself if your property type, and your target demographic, are a good fit with the immersive VR experience.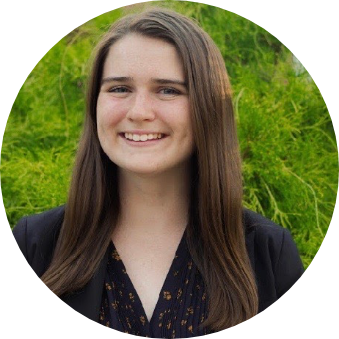 Paige Heim is a graduating senior at the Pennsylvania State University School of Hospitality Management with a minor in Entrepreneurship and Innovation. Ms. Heim has experience in many segments of the hospitality industry including restaurant management, housekeeping, front desk operations, bartending and banquet serving. Ms. Heim is currently a teaching assistant for two hospitality classes at Penn State as well as a research assistant specializing in revenue management. She is a member of The School of Hospitality Management's Honor Society, Eta Sigma Delta, as well as the Penn State Hotel and Restaurant Society.