Contributed by Ted Miller, COO and Partner at GuestSmiles
I've worked in the vacation rental industry since the mid-1990's— before VRBO, before Booking.com, and way before Airbnb. Almost before the internet! So it's a bit of an understatement when I say that I've seen a lot of changes to the industry.
Way back in 1998, most property managers tracked their reservations and inventory manually. They used tape charts, whiteboards, 3 ring binders, spreadsheets, and all sorts of cumbersome, antiquated systems to keep everything straight. On their websites— if they even had one— they did not display availability.
At the time, there were a number of new reservation software companies providing helpful software. But the user interface with these first-generation programs were traditional green screens— not very user friendly unless you were a professional computer programmer. Only a few companies were offering a more streamlined, Windows-type user interface. But even then, most property managers didn't have the time or the trust to place their entire business in the hands of this new tech.
A Vacation Rental Software Shift Begins
As the number of reservation software systems offering a sleeker Windows-type interface increased, a major paradigm shift occurred.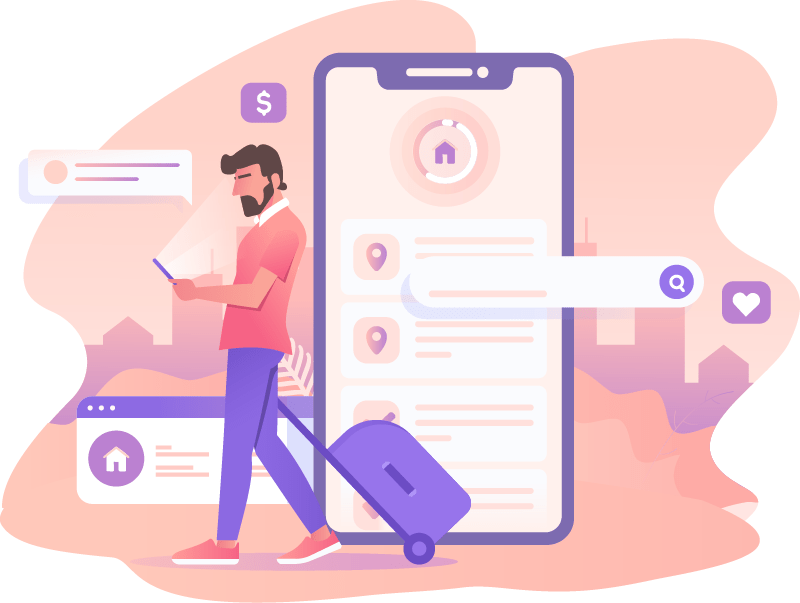 Property managers that had been entering all of their data manually suddenly took notice of these more user-friendly systems and realized the staggering amount of time they could save each year by using reservation software. Quickly, the new efficient systems offer efficiencies in reservation management, daily operations, and client relationship management. The shift also segued into new revenue streams— including keyless entry systems, housekeeping schedules, telephone systems, and travel insurance.
The shift was accelerated by the introduction of real-time online booking engines that could be seamlessly synchronized with a property management company's existing web site. Thus eliminating the need for the expensive, custom, one-off reservation systems that also required a brand new web site.
And finally, this shift to online property management led to the creation of a number of small, regional online travel agencies (OTA's). A few of these specialized OTAs eventually became the behemoths that we know of today as VRBO, HomeAway, and Airbnb.
The Big OTAs Take Over
Today, most self-managed vacation property owners primarily use one or more of the major OTA's— like Airbnb, VRBO, or Booking.com— as their management tool. They pay a fee or commission to advertise their property and availability, then rely solely on one or more of these channels for all of their reservations. If they use two or more of these platforms, then they need to synchronize their availability in multiple locations. Some use helpful tools like iCal to keep their availability current on multiple channels.
Many also refer their repeat guests to the OTAs for booking— since that's where their properties can be found online. They defer their rental policies and agreements to the OTAs as well. They may or may not receive contact information on the guest— if not they can't communicate with their own guests directly. Some of the bigger OTAs are also referred to as "the merchant of record" and control the flow of funds between the guest and the homeowner. And as many homeowners found out recently during the Covid-19 pandemic— not being in full control of their guests or their revenue may not be as comfortable as they thought.
But most self-managed homeowners still operate this way. It's simply the easiest process they are aware of.
A New Way for Self-Managed Homeowners to Operate
As user-friendly reservation software was created, adopted, and impacted the bigger property managers, reservation software systems designed specifically for smaller, self-managed owners have become more widely available over the last few years. The better ones offer self-managed owners the ability to send quotes and reservations to their guests, and also accept online payments as the merchant of record— with funds flowing directly into their bank account. The better systems also include an individual web site with both real-time booking and or owner confirmation.
Self-managed owners can benefit from the ease of direct bookings while eliminating the need to rely on the bigger, sometimes restrictive OTAs. Homeowners can also refer their valuable repeat guests to their own website, resulting in fewer fees for their guests and more money in everyone's pocket. These systems include real-time connectivity to the major OTAs so the self-managed owners don't have to move completely away from their main sources of online marketing.
Self-Managed Vacation Rental Owners Now Have a Choice
There is a strong technology parallel between property managers of the late-1990s and the early 2000s and the self-managed vacation homeowners of today. Today's self-managed homeowners find themselves at a crossroads between business as usual—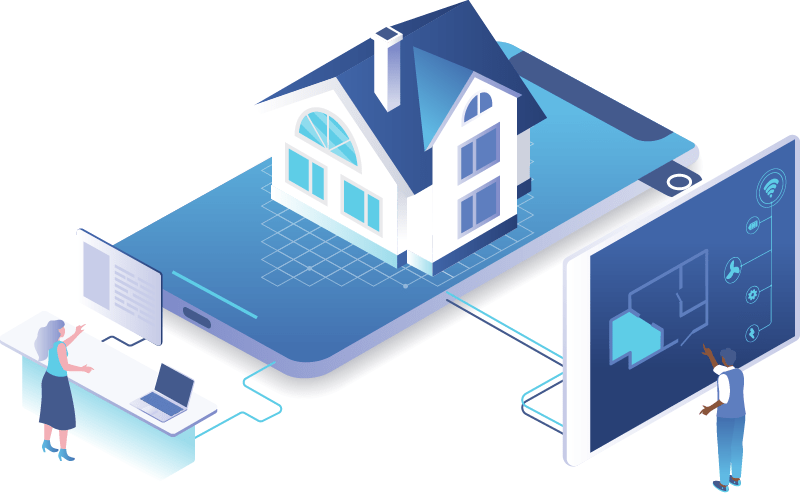 meaning staying with the big OTAs— and striking out on a new path.
Reservation software is now being designed specifically to assist the self-managed property owner in managing 1-20 properties. These homeowners can now manage their operations from a single login, saving huge amounts of time, keeping more of their revenue in their pockets, and easing the dependency on the bigger OTAs.
This exciting shift also opens the door to more synchronized operations for the smaller, self-managed owner— including housekeeping, maintenance, marketing analysis, home automation, and more. A growing number of companies are now assembling a number of these tools into a simple, cohesive offering. They are creating more freedom, streamlining operations, and improving the bottom line of self-managed homeowners one home at a time.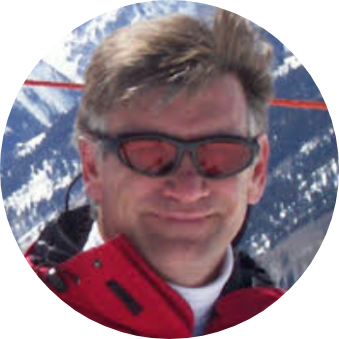 A successful Colorado-based expert in the travel industry, Ted has decades worth of experience in vacation rental software creation and development. Ted brings his knowledge of a fast-growing industry and rapidly changing marketplace to the GuestSmiles team.