Contributed by Doug Kennedy, Kennedy Training Network
Anyone who has ever attended a training session on customer service has probably heard the trainer throw out the statistic, "An unhappy customer tells 9 to 10 others…," which originally came from a study published by the U.S. Office of Consumer Affairs in 1986. Now in the era of online reviews, we need to add a few zeros to those digits. Vacation rental owners know very well that negative guest reviews significantly hurt their future booking opportunities.
Encourage Compliments, But At The Right Time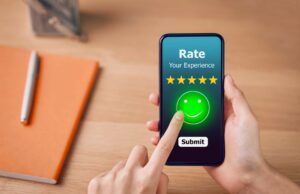 The best way to avoid negative guest reviews is to make it easy for guests to complain while they are still in-house and we still have time to resolve their issues, so it's always a good idea to reach out pro-actively to guests a few hours after their arrival. For longer bookings, doing a mid-stay reach-out to check for satisfaction is also a good habit. Essentially, these efforts will encourage guests to complain, so it is important to change our mindsets as owners that complaints are a good thing! The worst complaint is the one that is never mentioned until it shows up on a review.
When our KTN (Kennedy Training Network) trainers present hospitality excellence training to our hotel and vacation rental clients, we use what we call the Carrot Model™ in order to Conquer Complaints. This model can be used whether fielding complaints from in-house guests as well as when responding to online reviews.
THE CARROT model™
The first step in Conquering Complaints is to understand their root causes. It occurred to me that a familiar root vegetable was a perfect physical representation of these root causes, which is why I call ours the "Carrot Model™."
Why a carrot? If you've ever planted one in a backyard vegetable garden you know that the only part seen growing is the leafy greens sprouting out the top, yet below the surface lies the root, which is of course the edible part of the carrot and is much larger in size.
The top of the carrot represents what vacation rental owners might think of as being the cause of the guest's verbal or written complaint, which is typically about an error, a physical shortcoming in a guest's accommodation, or a process issue being presented to us by an emotionally distraught guest.
However, lower part of the carrot represents the actual root cause of the reaction the guest is displaying on the surface, which is raw human emotion.
Putting The Carrot Model Into Action
When guests complain while in-house, most hosts move immediately into "fix it" mode, offering only a hollow, perfunctory apology if any. Similarly, many hosts simply ignore negative reviews and fail to respond at all.
While it is certainly important to resolve guests' issue where possible, if that's all we do then we are essentially chopping-off the top part of the carrot, leaving the root of the problem buried in the ground to fester and rot.
Therefore, the Carrot Model reminds us that before we apologize, and before we resolve the green parts, we must first deal with the human needs of the strangers we call our guests. Stop for a minute to think about the human experiences playing out on the other end of the phone conversation, email exchange, or the other side of your vacation home's front door.
So before apologizing, and most certainly before moving on to "fixing," give guests what the need most which is validation of their emotional duress. Hosts validation by simply showing empathy. In other words, when one shows empathy for guests, they feel a validated. Here's an example of what you can say on the phone or type into email:
"Douglas, I can understand how you might feel. I can imagine I might feel the same way if this happened in the middle of my family vacation, especially with young kids in tow. I apologize this occurred."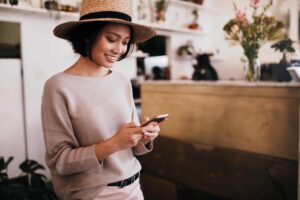 If spoken with a tone of voice that conveys sincerity, it is very likely your guest will respond by saying something like, "Well I know it's not your fault, and you are being very nice, but it is really frustrating that this happened…"
Next, you can proceed to discuss what can be done to resolve there issue, if anything, while they are still in-house. If there is no resolution, showing empathy and providing validation may resolve the issue, but it may help to ask "What is it we can do for you now?" and thus involving the guest in the resolution.
Similarly, remembering the orange part of the carrot can help when you are responding to reviews. Remember that prospective guests will read both good and bad reviews. In fact, if real guests will become suspicious if there are no bad reviews! So be sure to respond to all reviews. In doing so, always remember to use similar language to what is stated above to show empathy and understanding; just reword it a bit differently each time to it does not look like a copy-and-paste.
By remembering The Carrot Model™, we can actually gain guests' loyalty. Future reviews might say something like "What went wrong was X, but when I reported it to the owner they really seemed to care."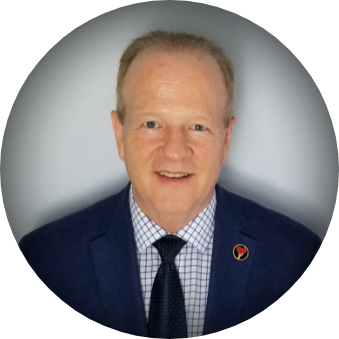 Doug Kennedy is President of Kennedy Training Network.  With over 30 years of experience training the world's best hotel brands, Doug also has also trained hundreds of top-tier rental companies and is a regular keynote speaker at vacation rental industry conferences.