In the spirit of "Book Direct" month, the vacation rental industry retaliates against the OTA mindset and shifts to a direct business mentality. If there is one guarantee with vacation rentals, it's constant change, and strategies for driving business to your property's website and messaging repeat guests needs regular revamping. Here's a few of the most recent strategies to help supplement your OTA business and recoup a bit more of that hard earned cash back into your pocket.
Rates and the ever-evolving dynamic pricing approach. Do pricing strategies actually work to drive direct bookings.? You betcha! Here's a detailed list with partner links to simplify.
PRICING STRATEGIES
Domestic travel is key for the next 1-2 years thanks to the pandemic, so make sure domestic and drive-to-market travelers can afford your rentals. Cash-strapped travelers still want to travel, however they can't afford as much as in previous years.
Implement LOS (length of stay) discounts for 7, 14 and 30+ night stays and make them easy to locate on your website.
Revenue management software tools like Beyond Pricing, PriceLabs, RoomPrice Genie and Wheelhouse, all offer automated LOS pricing strategies.
Dropping your prices is historically not a great strategy as it's difficult to recover from. Definitely use it as a last resort before giving away the farm.
Know your local market and understand your competition. Data providers like Airdna, Key Data & Transparent all offer great market intel. Fewer rentals means less competition, so consider keeping your prices higher if you're lucky enough to be in that scenario.
CANCEL POLICIES
If you want more bookings, you have to take a risk of more cancellations. On Airbnb alone, hosts that offered more flexible cancel policies saw a 15% uptick in bookings. Booking.com showcases a message stating "Don't book unless it's flexible". By offering a more flexible cancel policy, even on your own website, you encourage more guests to book without fear of being locked into anything. And the likelihood of them actually cancelling is severely lower than not booking at all.
MARKETING IDEAS
Showcase safety and cleanliness + COVID cleaning protocols on all listing sites. Consider spotlighting these "peace of mind" messages on your main landing page.
Offer self CICO (check-in / check-out) options & keyless entry. Contactless is key!
Consider a shorter minimum stay, as most guests are booking last minute and looking for shorter getaways. 2 nights is acceptable, and even offering a 1-night minimum greatly boosts your revenue as long as your cleaning costs are covered.
Understand your advanced booking notice options with the various websites you already list on. Some default to 72-hrs or longer and you have to request a 24, 12 or even 4-hr notice in order to capitalize on those last minute bookings.
Accept pets and make your property truly pet friendly. For tips on how to provide a Pet Friendly Rental, view our latest blog post.
Spotlight the gems of your area in your property description, from local events to attractions and oddball activities.
List on specialized booking websites like Floridarentals.com, Vacation Finder, Smokymountains.com and others.
Distribute on multiple booking websites and don't think a single listing on Airbnb or Vrbo is enough, however it's actually quite risky. Property managers on average list on 12 websites, including the top 5 (Airbnb, Booking.com, Expedia, TripAdvisor & Vrbo).
Create your own email campaigns to regularly communicate with previous guests and interested guests. From MailChimp to Hubspot, there are many free tools that can help with an email marketing campaign, however an excel spreadsheet can do the trick. Just be sure to BCC your contacts.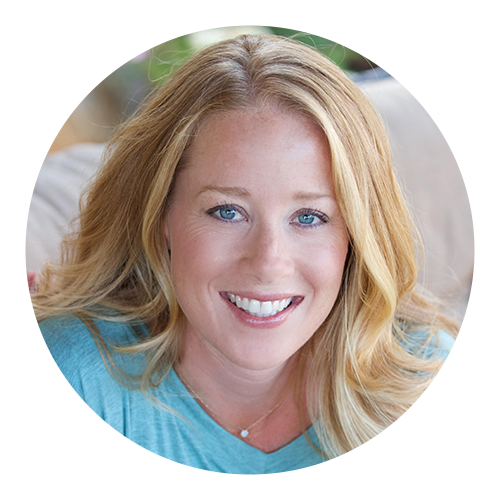 Leading ASTRHO's business development and membership efforts, Heidie is a multi-industry executive with 19 years of experience in Sales, Marketing, and Business Development.