ASTRHO recently had the opportunity to attend the Book Direct show online, where industry experts led over 50 dynamic presentations to discuss how to drive more bookings through direct channels. For many accommodation providers, direct bookings are viewed as the holy grail of profitability, avoiding having to pay fees to middle men and having more control over the booking process. However, for many homeowners of short-term rentals, the process of establishing a book direct channel, marketing & driving business towards direct booking, and ensuring they have necessary procedures and sufficient coverage to handle any mishaps can be overwhelming.
Consumer Trust
Consumer trust was a common theme that came up as an essential component of a successful book direct strategy. The trust of customers can be built in many ways: having a professional website with extensive photography, timely & professional contact with guests, being able to accept payments in a secure manner, offering cancellation policies that meet or beat the OTA platforms. At the beginning of the COVID-19 pandemic, the STR platforms offered widespread refunds to guests looking to cancel their trips despite the negative impact that it had on hosts. The platforms made the calculation that it was worth the short term negative impact to maintain consumer confidence in their booking channel. On your direct booking website, you need to convince customers that when booking directly, you will be best able to assist them in the event of a major travel interruption.
The Value of Communication
The value of communication opportunities that direct booking brings hosts to immediately begin building relationships with their customers was shared across multiple presentations. With bookings on platforms, hosts frequently have limited interactions with homeowners throughout the booking process and in advance of their stay. With direct bookings, homeowners can better qualify their customers to make sure they are a good match and better communicate, in advance, to ensure a flawless stay. After their stay, customers can utilize their relationship to build a lasting repeat business, encourage referral business, and ask customers to share their reviews and testimonials with the public.
Additional Helpful Tips & Tricks
ASTRHO is going to continue to put together tailored content to support homeowners looking to build more direct bookings. In the meantime, we did want to share the below tips & tricks, provided by experts during the conference; we think members could benefit from them!
Sebastien Grosjean, CEO & Founder of BookingSync & Smily:
suggests creating a brand name for your property. With a name that is unique enough, customers can Google your property after locating it on a platform to hopefully locate your dedicated website and book directly. He also suggested using monogrammed towels in photography to build a digital watermark for your property's brand.
Paola Gheis, Founder and Director, Paola Gheis Luxury Rental Consulting:
highlighted the importance of identifying your property's unique service proposition (what sets it apart from the competition within your market in the eyes of potential customers). A really great direct booking website highlights the uniqueness of your property in a way that generates excitement and makes your property irresistible to guests. In her presentation, Gheis shows a video from a property in Tuscany where the villa chef is making pasta from scratch and a meal being served at a beautiful dining table overlooking the rolling Italian countryside. If that doesn't paint the dream of those wishing to travel to Italy, what does?
Yvonne Halling, Owner, Bed and Breakfast Coach:
recommends creating a rewards program that incentivizes guests for booking directly as a way of converting business towards booking directly and building repeat business. She also recommends that property owners feature themselves in videos on the website, as a way of earning the trust of customers.
Alex Caravitis, Co-Founder & CEO, Syncbnb:
discussed options for building your website and the pros and cons of each method; going with an Agency, using a subscription service or building it out on your own. He notes that some of the pros of building your own is that it is the cheapest possible option and gives you the most flexibility, although the learning curve is steep and this is not for everyone. He goes on to give an in-depth overview in less than 40 minutes on how to build your own direct booking website. He has also put together a step-by-step guide which you can find here.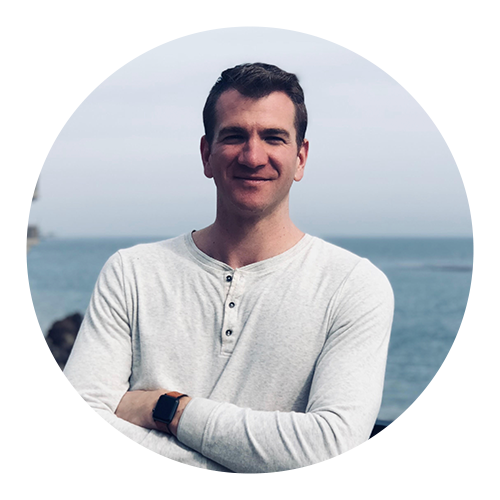 Larry Harte is an innovative finance leader specializing in the hospitality industry. Mostly recently, he was Senior Director, Finance at Kimpton Hotels & Restaurants where he oversaw the opening of 17 new hotels & resorts across the United States, Canada, and the Caribbean. Prior to that, he held property-level financial leadership roles at Kimpton Hotels in Washington, DC and Four Seasons Hotels in Chicago & Seattle.