Professional Photography Drives Revenue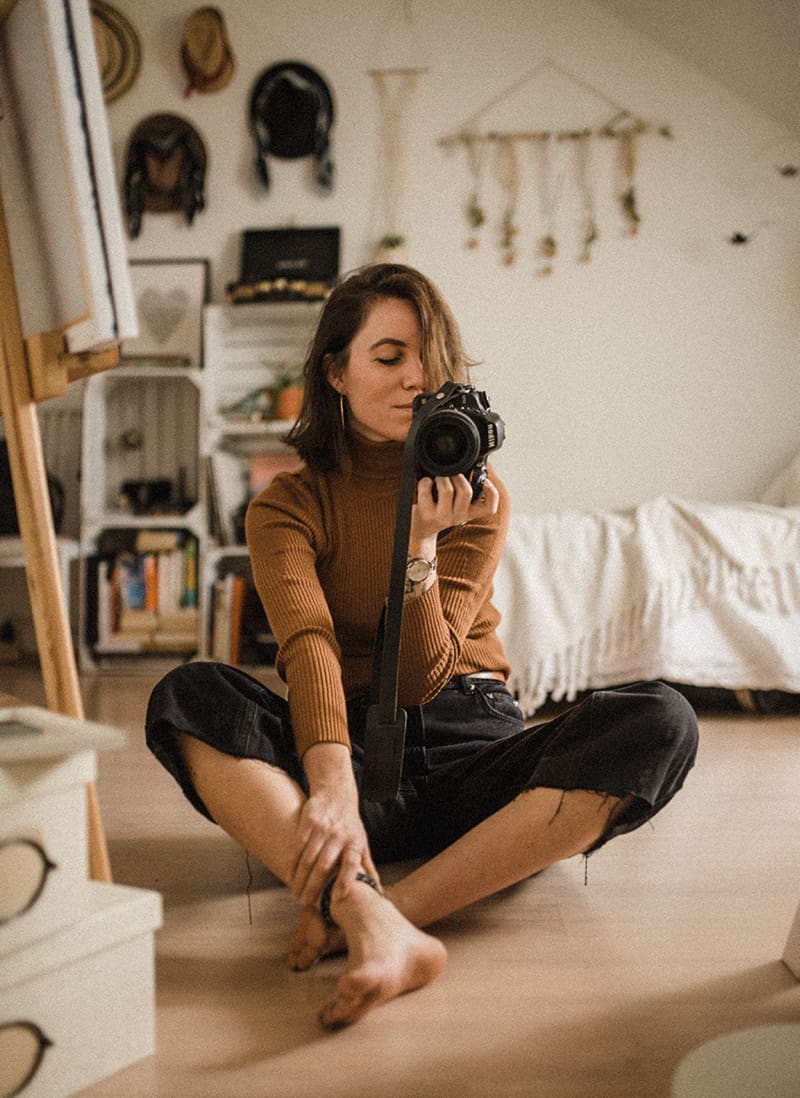 There is a fine line between struggling to cover the costs of owning a vacation rental property and turning a profit. Certainly, there are several tweaks an investment property owner can make to nudge the financial needle; by far the most impactful move you can make is to invest in your vacation rental photography. Your Smart Phone photos are not good enough. The goal is to give potential guests a clear idea of what your property is like. It is a competitive vacation rental market with new properties being loaded on to travel booking sites like AirBNB and VRBO in your market every day.
A "good enough" mentality will lose you guests, money, and placement on the booking sites, which will in turn lose you money. It is time to treat your vacation rental property like a real business and make the investments necessary to drive a high level of ROI right to your bottom line. The most important investment you can make is to hire a professional photographer and have them take marketing shots that represent your property in the best possible light. Low quality shots communicate to the potential guest a low-quality property and experience. Guess what? High quality shots create greater demand which creates more bookings. More booking demand means you can increase your average daily rates over time and your investment into professional quality photos pays off. Airbnb also encourages property owners to utilize professional photographers and this can grow year over year revenues by up to 40%. That's a massive increase to your investment!
You're Committed to Investing in Professional Photography, Now What? 
Now that you have committed to investing in professional photography, here are a few tips to find the right photographer. Ideally, you should look for a photographer that specializes in vacation rental photography. Sure, you could hit up a family friend with a nice camera or an event photographer, but you won't get the shots you need to truly market your property. You need to think of yourself as the General Manager of your vacation rental business, and the photographer is a part of your sales and marketing team. Here are a few tips to help you find the right photographer:
Get multiple estimates from a few different photographers
Be sure to browse their online portfolios and look at live listing examples on booking sites like Airbnb and Vrbo
Don't be afraid to ask for references
Be sure to be very clear on what you are looking for an dany unique features you want to showcase.  Have a cool wine fridge?  Make sure it is in the kitchen shot!
If you can't find someone who specializes in vacation rental images, your next best bet is to hire a real estate photographer. You may even decide it's worth the investment to pay for the right photographer to travel to your property. Remember, vacation rental photography is an investment. Hiring the right person for the job is the difference between average and amazing results.
Imagine Yourself Here: Staging Helps Guests Picture Themselves in Your Property
Now that you've decided to invest in professional photography, it's important to utilize every tool at your disposal to put your best foot forward. It's a competitive market and you need to make sure your vacation rental photography stands out among the clutter and competitors. A simple way to do this is to make sure each room is staged and looks its best. Without staging, a room can look flat and unappealing. Here are a few tips on how to ensure your property is staged to perform and taps into guests' emotions to entice them to book because they want to be a part o the scene you are presenting:
Update Your Property
Look at AirBNB photography and VRBO photography. What units are appealing to you? Where would YOU want to stay for your vacation? You bet it's the property that looks appealing, comfortable and clean.
Restock Your Property
Guests should see fresh towels, crisp bedding, and anything else that will make them feel like they are in their home away from home.
Declutter
Declutter and rearrange art, put away knickknacks, and make sure the focus of each room in the photos is of the room itself and not all the unnecessary things in it. Rearrange and make sure your furniture is arranged to provide an open layout. Create nooks and gathering spaces where friends and family can gather for game night, happy hour or meals.
Professional Cleaning
Professional Cleaning is your best bet before getting professional photos.
Light and Bright
Every room should look light and bright! Turn on lights and open shutters and curtains.
Set the Table
Dining room / kitchen / patio tables. Help guests imagine themselves enjoying a meal at your table.
Stage for Seasons
This is an important one, Stage for seasons! Guests should be able to picture themselves in your hot tub while winter snow is falling around them or sunning on the deck amidst the shade trees in warmer months.
Need help designing your spaces? Download the Design Made Easy app to take a look at what each room could look like with updated furniture at a fraction of the cost of hiring a professional decorator.
Let's Take a Look at the Math: What's the Value of a Professional Photographer?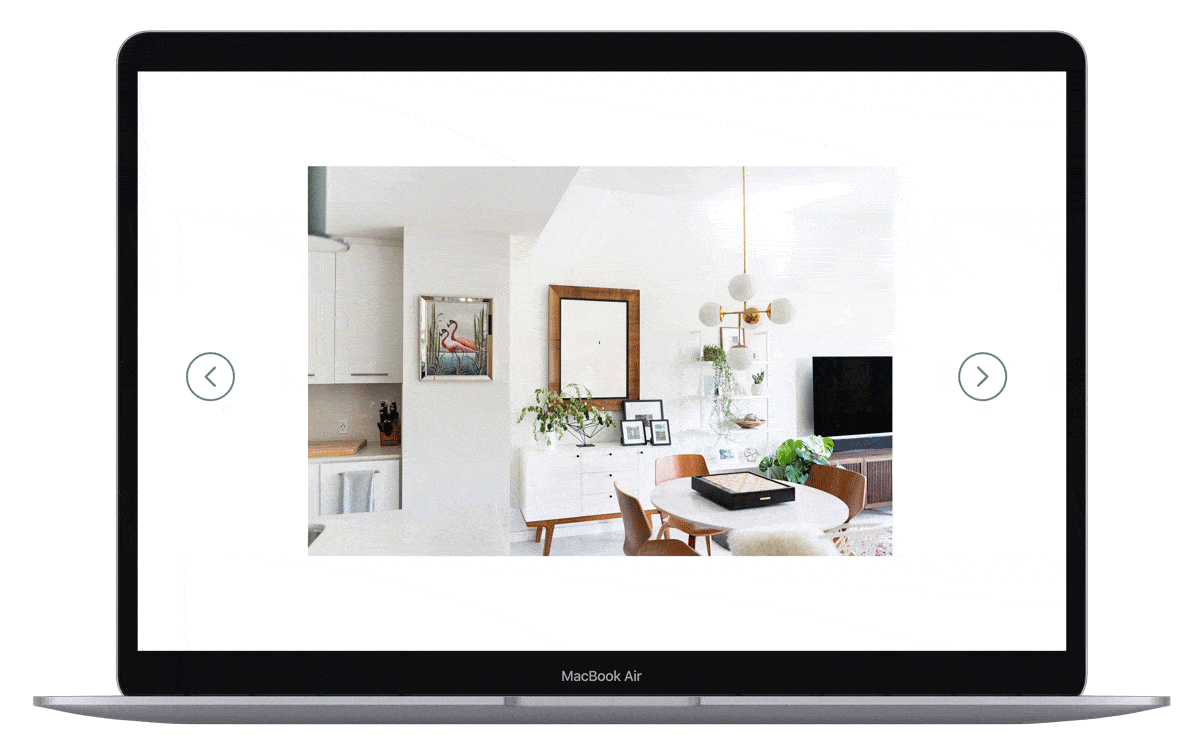 At first look, it may seem the hiring a professional photographer takes too big of a bite out of your revenue. Rest assured, this is not the case and the investment will pay off. Let's break it down from a guest's perspective. If a traveler is conditioned to pay $100-$150 a night for a standard hotel room, your $250-$300 a night vacation rental may seem pricey. You need to show them the actual value of your vacation rental property, and why staying in a home versus a room makes perfect sense, especially in the current travel climate.
If a traveler is headed on their vacation with their family, for instance, they will look at your daily rate at a per person level. So, at $250 a night for a family of four, that is roughly $63 per night per person. If the same family had to get 2 hotel rooms, that would be a cost of $75 a night per person. That's the A-HA moment! They are getting more space, more privacy and all the amenities of home AND paying less per person per night.
Now, ad in the photographer's value. If you pay $400 for a photo shoot, you only need to book 2 additional nights at $200 a night (for example) to cover costs. This example is at a very granular level and the reality is, you'll be increasing your annual revenue 2x or more just by investing in photos. It's been proven time and time again that vacation rental photography, when professionally orchestrated, pays for itself and then some.
Closing Shots: Give Guests a Good First Impression
Vacation rental photography can double your bookings. Think of the photos you place on AirBNB or VRBO as the first look a traveler gets into your home. You want that first look to be enticing, inviting and to reach out to their emotions – to make them envision their perfect getaway in your property. It's a fact that people see and process photos and images much faster than they do words. According to CXL.com, it takes about 50 milliseconds (ms) (that's 0.05 seconds) for users to form an opinion about your website that determines whether they'll stay or leave. A traveler looks at your images first, and if they are compelled, continue to read about what your property offers that others do not. Think of your photos as your digital welcome mat – what kind of welcome do you want to provide your potential guests? The answer to this question has a direct correlation to the payout potential your investment vacation rental property has.
Both vacation rental websites assess these criteria regularly, the statuses can be both awarded and taken away quarterly.