There are many factors to consider when deciding whether or not to build or use a direct booking website. The clear advantage of having a direct booking website is that direct bookings are more cost effective than a booking received from a channel or booking website like Airbnb and Vrbo. No fees to channels typically means more money in your pocket.
The first thing we'll review are the advantages of using a direct booking website. We'll also review a short list of items to consider when deciding to use a direct booking website (or not) and wrap up by sharing a few of the solutions that are out there.
The Advantages to Having a Direct Booking Website
1. SAVE MONEY ON FEES
When you take a booking directly from your guest, you save on the booking fees that you would have had to pay to one of the listing channels. The channels, like Airbnb and Vrbo, are powerful marketing tools for your property, but you could be missing out on some revenue if you're relying on them solely for all of your reservations.
2. A DIGITAL BUSINESS CARD
Your website can act as a digital business card for your vacation rental. Did you just run into someone at a bar (masked and 6ft apart of course) and end up talking about your beach rental? If you have a direct website, you can tell them to visit yourcoolbeachrental.com if they want to check it out. You can even offer them a discount for booking on your website since you're not paying those pesky fees I already mentioned.
3. BUILD YOUR BRAND
Aside from your unique images and property descriptions, listings on third party vacation rental websites all look the same. On your website, you can build a brand and style that really represents the character of your rental homes. Do you have luxury rentals in downtown Charleston, SC? Or an A-Frame cabin in the middle of no-where Montana? Maybe a farm house in Virginia? All of these rentals are unique in their own way and having your own website will allow you to style your online presence to really match the character of your home.
4. TAKE CONTROL OF YOUR MARKETING AND MESSAGING
When you have your own website for your vacation rental, you can take control of your marketing and your messaging. You can create an email marketing strategy to bring previous guests back to your website to book directly. You can post on your blog about upcoming events in your area, cool new local attractions, and the awesome new coffee shop that just popped up around the corner from your home.
5. COMMUNICATION
Eliminate the hassle of having to utilize another website's chat tool in order to communicate with your guests. You can install a chat widget directly on your website (one where you don't have to cryptically type things so that your messages aren't partially blocked) and have open communication with your potential guests. You can have contact forms and email newsletter signups where people can opt-in to hear from you.
Imagine, you have a booking that cancelled and last minute availability you want to fill. You could send a quick email off to the qualified list of 100 people who are interested in your property instead of crossing your fingers and hoping the rate drop on Airbnb gets your unit booked.
Here's what to consider when deciding whether to use a book direct website for your vacation rental
1. ARE YOU ALREADY USING A PROPERTY MANAGEMENT SYSTEM THAT HAS A BOOK DIRECT WEBSITE?
If you're using a Property Management System that has a Book Direct Website, it is typically super easy to create a quick templated website for your rental. In my opinion, it's a no-brainer to go ahead and activate this feature.
Don't like the templated version or want something more robust? Many of them also allow you to use the booking engine widget on a website that you've had built on WordPress, SquareSpace or Wix. The only downside here is that if you ever stop using the PMS, you can also say goodbye to your templated website and / or booking engine.
2. HOW MUCH MONEY ARE YOU WILLING TO INVEST IN A WEBSITE?
When you're using a Property Management System with a book direct solution, this can typically be activated for free or at a minimal cost per month. If you decide you want a more custom solution, like WordPress for example, you'll need to purchase a domain name ($12/year on Google Domains) and you'll need to pay for hosting (around $15/month depending on the service you use). You'll also want to purchase a theme and a booking engine plugin if you're using your own (about $100 total). And finally, if you go with the custom site, are you designing this or are you going to hire someone to design it for you? This is where it can start to get pricey depending on how fancy you want to get.
3. HOW MUCH TIME ARE YOU WILLING TO INVEST IN A WEBSITE?
Is the time you're spending on your website worth the tradeoff in commission fees from the channels? If your rental or rentals are your business, rather than a hands-off side-hustle you'll probably want to consider building a book direct website.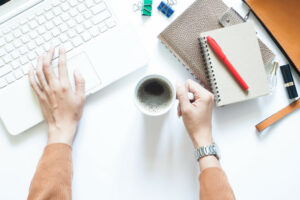 If you're willing to put some time, but not much effort into a book direct solution for your property, I'd probably recommend going with a templated website from a Property Management System provider.
If you're committed to putting considerable effort into growing your business and brand, I would recommend going with a more custom solution that requires more time, care and maintenance. This does, however, mean that you should be committing to executing the marketing efforts needed to make your website successful, like regular email marketing, blogging and SEO. For more information on how to make your website successful, check out the Book Direct Show. They have great resources and content if you really want to dive deep.
You've decided to drive direct bookings for your vacation rental business — now what?
In the sea of the internet, you can find an ever growing number of solutions to consider if you're taking the leap into direct bookings. Here are some of your options for easy templated websites:
Solutions for building your own: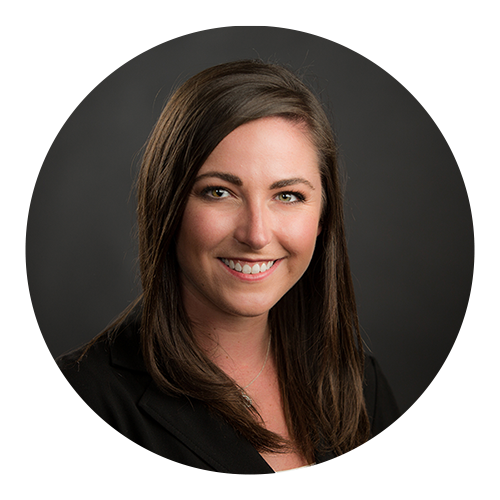 Lauren is a multi-faceted digital marketer with experience ranging from digital and social advertising to graphic, web, and UX design primarily in the travel and technology space. In her most recent role overseeing digital marketing for a tech-hospitality company, Lauren planned and executed all digital initiatives to drive brand awareness and revenue for the consumer facing vacation rental booking websites as well as launched and managed the company's B2B lead generating website.