In your personal life, you may be the life of the party but you likely don't want a raging party at your home when you're not at home. Unauthorized parties are one the biggest concerns for owners of short-term rental homes. Many homeowners are reporting a recent increase in party issues at their homes, with renters looking for an alternative to bars and nightclubs closed due to the COVID-19 pandemic. These issues are often widely reported in the media and often the primary motivations for increased regulatory scrutiny over the industry. Without an effective avoidance and management strategy, parties can create an omnipresent issue for property owners, their neighbors, local elected officials, and law enforcement. However, with some basic steps you can help protect your home and the reputation of the short-term rental industry.
Step 1:Know Local Regulations
The first step to an effective plan is to understand all of the applicable laws and/or HOA rules that apply to your property regarding renting your home, occupancy limits, quiet hours, parking, trash, etc. Make sure that you clearly communicate all of these in your rules to renters at your home.
Many localities have a registration process that requires a contact that local officials can reach in the event of a complaint at your property, make sure that contact is able to immediately respond to an issue quickly regardless of the time of day, ideally being able to arrive on-site very quickly if there is a serious situation.
In response to COVID-19, many municipalities have instituted limitations on size of gatherings, make sure you also provide those rules to your guests as well as any other applicable guidelines.
Step 2: Determine Your House Rules
Build a set of rules for your property based that takes into account both local regulations, unique conditions for your market, the setup of your home, and your own comfort level for the amount of freedom you want to afford guests.
Here are some items you definitely want to address in your house rules:
#1 – Parties and Events
For most homeowners, this is the first and most important rule. When considering whether you want to permit parties in your home, contemplate all the potential damage to your home and your relationship with the community. While the vast majority of short-term renters are responsible, one catastrophic party could result in significant costs in damage to your home, liability claims, fines and penalties, or revocation of your rental license.
#2 Unregistered Guests
In coordination with your house rules on parties, you also want to let renters know if they are permitted to have additional guests on property and if so, what time of day are they permitted and what activities can they partake in. When determining your position on this rule, you should consult with your insurance provider to determine if unregistered guests are covered in the event of an accident.
#3 Noise Curfew
Provide a clear time for renters to keep noise levels down, be sure to be specific about the expectations so that your renters activities do not disturb your neighbors.
#4 Parking
Provide clear guidance about how many cars guests are permitted to bring with them and where they can park. If you opt to permit unregistered guest visitors make sure they understand the limitations apply to them as well.
#5 Trash
Be sure to explain how to guests where trash is supposed to be disposed of and make sure their use of your property doesn't negatively impact the appearance of your community. Ensure there are sufficient trash receptacles for the amount of trash guests generate during their stay. If you need guests to bring trash cans out to the street during their stay, make sure to communicate the collection cycle with them.
Step 3: Identify Technology You Want to Deploy
There are a myriad of technology tools that are available to help you monitor activity to alert you of potentially problematic activity at your property. With all of these devices, it's critical that you disclose their use to your renters to ensure compliance with the booking platform rules and privacy laws. If you fail to list any security camera or surveillance device, Airbnb will allow the guest to cancel without penalty.
Step 4: Communicate With Guests in Advance of Their Stay
Disclose Everything in Listing
Now that you have determined your house rules and how you are going to monitor activity, it's critical that you disclose all of the house rules and your monitoring technology in your listing. This helps discourage problematic customers from booking your property and ensures your compliance with the platform rules.
Reinforce Rules in Confirmation Welcome Communication
Even though you may have addressed the limitations of parties in your listing, it's also important to reiterate your property's rules on occupancy and noise in your communication with guests during the initial booking inquiry (if applicable) and/or your initial post booking communication with the customer. It's important to be specific on the limitations. For example:
When possible and permissible, it's best to obtain a list of all the registered guests who will be staying.  If an event occurs where law enforcement must be called to the property to break up a party, it will be easier to remove unregistered guests from the property.
Step 5: Communicate With Guests During Their Stay
Provide Rules Again
Even though you've provided the house rules in the listing and in a confirmation email, make sure the rules are provided at check-in to the party and are left in a prominent location within the house so that the entire group can read them.
Reported Issues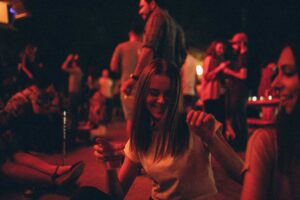 Despite all of your preventative measures in communicating rules, qualifying your guests, and implementing surveillance tools, it's possible that a guest might break the rules. If you are alerted to an issue at your property, immediately reach out to the guest to reiterate the rules. If the reservation is through a platform, always communicate through the platform's messaging tool to ensure proper evidence in case the situation has to be escalated.
When issues arise it is important to be able to react quickly, a house party can grow from 20 people to 200 people in 15 minutes and can be significantly harder to break up. If you don't hear back from the guest immediately and feel comfortable the problem has been addressed, you likely need to go to or send someone to the property to check the status.
If you arrive to your property to a situation that is more out of control than you feel comfortable handling, it's probably best to get law enforcement first. If you booked through a platform, reach out to their emergency contact numbers and have them work with you on escalating to law enforcement. This is also important to have on record in the event that you need to work with the platform to cancel the remainder of the reservation or file a claim for damages. Sometimes the phone numbers for platforms can be hard to locate in an emergency, here are some useful ones:
Airbnb – 1-855-635-7754 | VRBO Support – 1-877-202-429
Step 6: Foster a Strong Relationship With Neighbors
One of the most critical steps to avoiding serious headaches caused by disruptive guests is to build a great relationship with your neighbors. Make sure any neighbor that could be disrupted by one your guests has your contact information and ask them to immediately share any nuisances or frustrations that your guests create for them.
If a neighbor brings an issue to your attention, make sure you take swift action to resolve the issue and let your neighbors know how you addressed the situation.
A great neighbor can serve as an additional security measure for your home, be sure to thank them for being a good neighbor and send apologies when something goes wrong with one of your renters.
Step 7: Re-evaluate
Even the most comprehensive plan might not succeed in avoiding every issue. If an issue happens at your home, brainstorm how you could have prevented it and add it to your problem management plan. Look at nearby listings and compare how your house rules compare. Community groups like ASTRHO are a great place to discuss with other owners about policies that have been effective for them. Sharing best practices with other short-term rental homeowners in your community can be especially helpful–as both a way to bring new ideas to your business but also helps elevate the safety & security of the STR industry for everyone.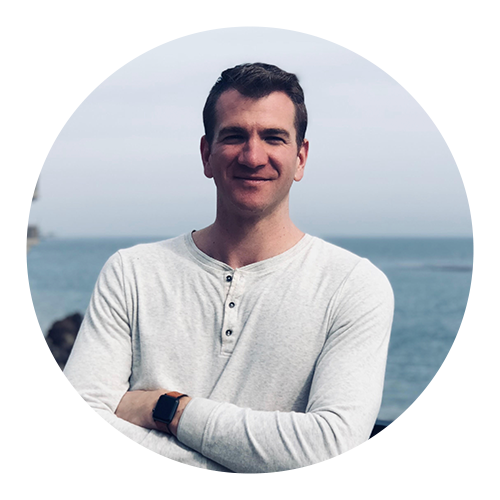 Larry Harte is an innovative finance leader specializing in the hospitality industry. Mostly recently, he was Senior Director, Finance at Kimpton Hotels & Restaurants where he oversaw the opening of 17 new hotels & resorts across the United States, Canada, and the Caribbean. Prior to that, he held property-level financial leadership roles at Kimpton Hotels in Washington, DC and Four Seasons Hotels in Chicago & Seattle.