When making a lodging reservation, consumers typically seek reassurances that the lodging option they select will provide them their desired lodging experience. Positive brand image plays a major role in minimizing risk for the consumer, and enticing them to choose your property. The idea of brand image typically conjures up thoughts of property branding, but equally important is your personal brand as the property owner!
So, let's take a deeper dive into both of these sides of the branding coin.
Property Branding
One side of the branding coin is signaling to the consumer that your product offering is high in quality, and offers value for money. What can you do to signal a quality experience?
1. POST HIGH QUALITY, RELEVANT PHOTOS OF YOUR PROPERTY:
Taking the right photos starts with fundamental design decisions. How are you making your property stand out? What kind of "personality" are you communicating (e.g., do your colors and patterns reflect the region?) Can you create interesting and memorable features, while also communicating a physical environment suited to your target guest? Once you have the design down, think about posting two types of photos – functional photos that show the basic features of your property, and experiential photos that communicate the experience your guests can expect while on-property. Research has shown that user-generated photographs can be more effective than professional photographs, especially in the case of experiential photos. So, make sure you encourage your guests to share their experiences with others via the various online platforms.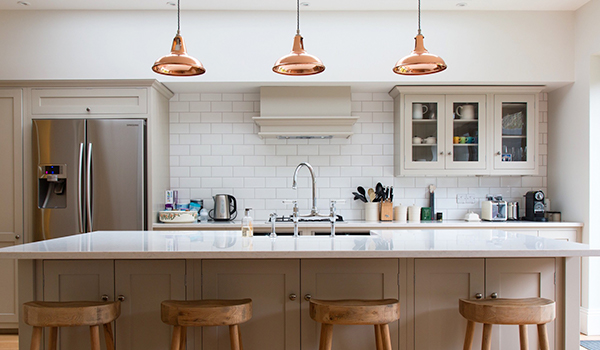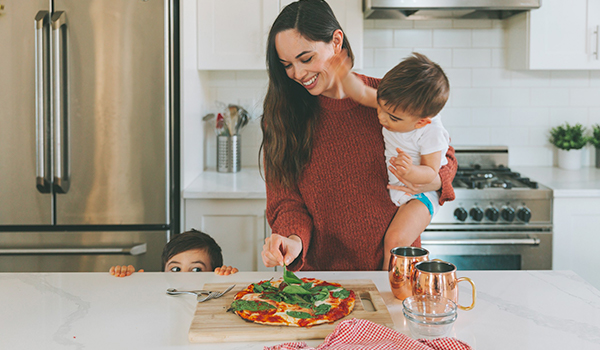 2. USE BRANDED HASHTAGS:
Build awareness of your brand using your own branded hashtag. Make it short, memorable and include your property's name in some form.
3. PUT TIME INTO DEVELOPING THE DESCRIPTIONS OF YOUR PROPERTY:
Research has shown that providing comprehensive and detailed property descriptions can improve review volume2. And, review volume is important because consumers have more confident in ratings as review volume increases3. So, take the time to fully build out your property's description, especially its unique features.
4. CREATE LOCAL PARTNERSHIPS
Developing partnerships with businesses in your area can allow you to create value for your guests (e.g., access to local deals and special offers), while building a positive relationship with the local community, and driving traffic their way. A win-win situation4.
In the current COVID-19 environment, it is critical that your property photos and descriptions communicate safety, and flexibility. For example, can your property double up as a vacation/business environment? What facilities can you promote to emphasize this flexibility (e.g., Are you communicating Wi-Fi capabilities? Can you post a video to demonstrate Wi-Fi speeds? How does the physical layout of the property facilitate flexibility?)
Personal Branding
The other side of the branding coin is building your personal brand as an owner. Research suggests that the personal reputation of the property owner can significantly impact revenue performance. So, what can you do to build a positive personal brand image?
It all comes down to how you present your personal profile:
1. POST A PROFILE PHOTO
Consumers tend to infer a host's trustworthiness from their photo. Research, based on an empirical analysis of Airbnb data, found that the more trustworthy an owner is perceived to be based on their photo, the higher the probability of the listing being chosen5. So, post your photo and provide the potential guest the opportunity to make a connection with you.
2. DEVELOP A MEANINGFUL SELF-DESCRIPTION
Trust and connection can also be enhanced with a host description, so be sure to add a self-description to your profile. Signal in your description the degree of interaction you will offer guests – here, think about the degree to which you want to develop a social bond with guests, and what type of guest you want to attract. But, avoid information overload! Research suggests that the optimal length of self-descriptions is about 424 words in length. Go longer, and the benefits of adding a self-description diminish6.
3. GET BADGED
Badging matters! For example, an Airbnb "Superhost" badge can attract more bookings, with consumers also willing to pay more for "Superhost" accommodations7. Badging relates to an owner's ability to deliver a memorable stay for guests, so getting there requires a personal brand that guests trust, and are able connect with, in addition to providing a solid property offering.
References:
1 Shin, Noone, and Robson (2018). An Exploration of the Effects of Photograph Content, Photograph Source, and Price on Consumers' Online Travel Booking Intentions, In Journal of Travel Research.
2 Liang, Schuckert, Law, and Chen (2020). The importance of marketer-generated content to peer-to-peer property rental platforms: Evidence from Airbnb, In International Journal of Hospitality Management.
3 Noone, and McGuire. (2014). Effects of price and user-generated content on consumers' pre-purchase evaluations of variably priced services, In Journal of Hospitality & Tourism Research.
4 Yeager, Boley, Woosnam, and Green (2020). Modeling Residents' Attitudes toward Short-term Vacation Rentals. In Journal of Travel Research.
5 Vacasa introduces interior design program. (2019, May 04). Entertainment Close – Up
Ert, Fleischer, and Magen (2016). Trust and reputation in the sharing economy: The role of personal photos in Airbnb, In Tourism Management.
6 Nieto García, Muñoz-Gallego, Viglia, and González-Benito (2020). Be Social! The Impact of Self-Presentation on Peer-to-Peer Accommodation Revenue, In Journal of Travel Research.
7 Liang, Schuckert, Law, and Chen (2017). Be a "Superhost": The importance of badge systems for peer-to-peer rental accommodations, In Tourism Management.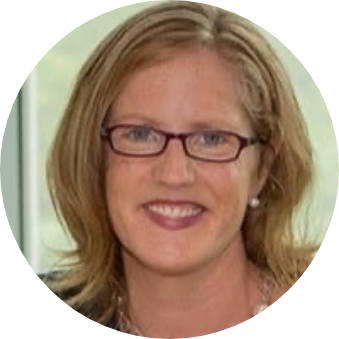 Dr. Breffni Noone is an Associate Professor at the Pennsylvania State University School of Hospitality Management. Dr. Noone holds a Ph.D. in Revenue Management from Cornell University.