Is a vacation rental a good investment for you? To decide, you first need to determine your goals for the purchase. Do any of these apply to you?
Is it your dream to own a property in a vacation destination?
Are you seeking a particular return on your investment?
Do you want to diversify your portfolio with a home that will appreciate in value?
Are you looking for an investment vehicle that offers tax advantages?
I'll cover all of these topics throughout this article to answer the question "are vacation rentals a good investment, "but I'll start by telling you about my vacation rental investment journey.
My husband and I started our vacation rental adventure in 2007 when we fulfilled a dream to purchase a property in South Haven, Michigan.   At the time we didn't have aspirations of making money as we really just wanted a home in Michigan to enjoy with family and friends and any rental income was going to be a bonus. We felt it would be ok if we covered 80% of the expense of the house with rental income as this was a long term investment that we knew would appreciate over our lifetime and in the short term we would benefit from a tax perspective.
Our decision to invest in a vacation rental is actually a family dream that started many years ago. For generations, my husband's family would vacation in southwest Michigan and either camp or rent a home if they could find one available.  This started in the early 1900s and the tradition has continued through multiple generations.   These vacations were typically planned by the grandparents and would include the entire extended family of children and grandchildren.  My husband's best memories from childhood are from his annual trip to the beach in Michigan where he would spend quality time with his siblings and cousins.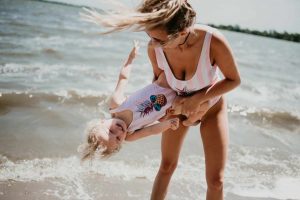 The first time I was invited to join their annual family summer trip to a vacation rental was very memorable to me.  The family rented multiple homes so that everyone had a place to stay. At night we would get together at one of the rentals where we would have dinner, play cards and enjoy the special time with family.  There was something about renting a home by the beach that was so novel to me.  I felt it was so thoughtful and generous of the owners to let us stay in their home so that we can relax, have fun, and create memories.
For those reasons, owning a vacation home to share with rental guests became a goal for us.  My husband was just out of college when he first questioned his parents about the process of renting someone's vacation home.  When they told him how much money was paid to rent the vacation home for a one week stay, he was baffled.  That much money to only stay one week?!  He was all in on this investment adventure! He saw the potential of a good investment, not only for the rental income, but also for the investment into quality time spent with his own family and friends at the property.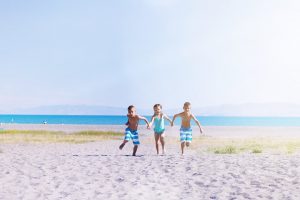 Many of our friends thought we were crazy when we bought our first short term vacation rental property during the 2007 financial crisis but we have benefited from the economic growth since that time and our home has increased in value by approximately 25%.  I'd love to tell you that we saw the future and we knew the value would increase, but in reality we were just young and naive and we are lucky that we made that bold decision.
For us personally, we invested in a vacation rental property because it was in a place we loved visiting. We enjoyed spending time there and wanted to make memories just as his family had been doing for years.  Vacation rentals are dual use if you plan to enjoy it. We also wanted to invest in a quaint little Michigan beach town because we believed the area would appreciate in value.
Can Vacation Rentals Be Profitable?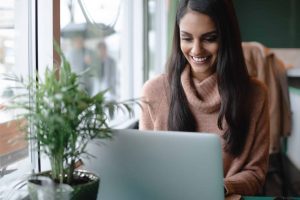 Initially we just thought of our vacation rental as an investment and fun place to visit but in 2011 our mindset shifted to thinking about the property as a business.  In those early days most of our reservations came from word of mouth and the original VRBO and HomeAway sites but Airbnb had recently started gaining popularity and our demand started to dramatically increase.   We were getting so many calls from people wanting to book our little vacation rental that we wished we had a second property to refer them to and fill that calendar!  Because of that we decided to make another bold move and purchase a second rental property just a few blocks away from our existing location.  This is the point when our hobby became a business and we started to look at metrics including ADR(Average Daily Rate) and occupancy rate. It was no longer just about breaking even as we wanted to be profitable. 
As Erica Muller, Founder and CEO of Vrolio points out, "Vacation rentals are hospitality investments, in other words a business investment.  Make sure you have the mindset of investing in a business and not just a house when you buy one." 
This is great advice for anyone looking to get started in this industry.  We initially thought of our vacation rental investment as a house but we began to see greater returns when we started operating as a business.  
How Much Will a Vacation Rental Owner Make?
How much money a vacation rental owner will make comes down to not only having a great house, but more importantly having a great property manager.  We had always self managed our rental properties but in 2017 we recognized that technology was rapidly changing the industry and we either needed to get on board or turn to a professional property manager.  We decided to continue to self manage and invested into technology that would automate our processes and also provide us access to more OTA channels and create a 'Book Direct' strategy. Some of these key solutions include:
Myvr – property and channel manager software
Home automation – smart locks, thermostat and smoke detectors
StayFi – wireless internet splash page for guest email capture
Increased presence across social medial and email advertising campaigns
While there are a lot of tools and data on where to set your rental rates it's not an exact science for single family homes as each has unique features that might make it more appealing than the property next door.  Whether you self manage or work with a property manager, constantly evaluating your rates is one of the keys to the profitability of your investment.  I can speak from our experience that initially we didn't charge nearly enough for our rentals and it cost us thousands of dollars each year.
Does a Vacation Rental Pay For Itself?
Our investment journey has taken yet another turn this year as we are embarking on our most exciting project yet. Our demand has continued to grow over the years so we have purchased land to build a custom vacation rental in the same community of South Haven, MI. As you can see, our answer to if a vacation rental is a good investment has changed over the years.  Our business mindset has also evolved.  So ask yourself again why you want to invest in a vacation rental home.  Is it right for you based on your goals? Are you prepared to pivot  if your goals change? For us it's been a great journey.  Our fingers and our toes are crossed that the purpose built vacation rental is successful. 
You can look at a vacation rental strictly as a way to earn money.  However, deciding whether or not a vacation rental is a good investment is more than just identifying the yearly income or the cap rate.  We run our vacation rentals under an LLC, so if you do that, you are running a business and the tax advantages are very helpful in reducing taxable income.  Even if you are only breaking even, having a vacation rental is an opportunity to invest in a place you love, be hospitable, meet new people, make new connections, and know that you have contributed to special memories for your family and for your guests as well.  With that outlook, I believe that a vacation rental pays for itself.
So You Want to Get Started, Now What?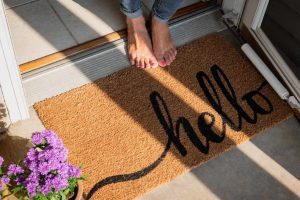 The most important consideration when buying a vacation rental is to work with a real estate agent who is knowledgeable in the short term vacation market.  There are so many important factors to consider such as rental regulations, location and property management, and an experienced vacation rental real estate agent will be your guide in this process.
 
Organizations like Vrolio.com have teams of expert real estate agents all over the country that only focus on the vacation rental market. They also have a free vacation rental analyzer tool that helps you crunch all the data points to determine if you are making the right investment decision.
Investing in a vacation rental is a fun and exciting journey and I encourage you to consider if this is the right decision for you.  I'd be happy to speak with you if you have any questions along the way.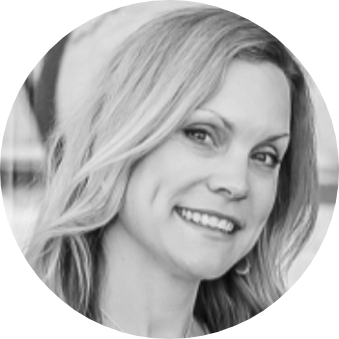 Melissa Wesling is a real estate investor and has been self managing short term vacation rentals and long term rentals since 2007.  Although she has a Masters degree in Social Work, her passion lies in the hospitality industry.  She values social responsibility and donates one percent of all vacation rental profit to an organization that supports local charities in the city of her STRs.  Her most recent project is constructing a purpose-built vacation rental.  Besides being a property manager, she is also the community ambassador for Vrolio.  Vrolio offers a full suite of tools, investment information, and data analytics on short-term rental properties. Their goal is to offer short-term rental investors a single place to buy and sell investment properties.