Wouldn't you love for every booking to be 7 nights? If only all demand was for 7 nights or more….a girl can dream. Practicing length of stay (LOS) pricing your home across all channels – Airbnb, VRBO, and maybe even Booking.com or others can help make more money off your vacation rental.
But getting to the point (and reality), let's break down LOS strategies. You might use an automated rate system, like Perfect Price, Price Labs, or Beyond Pricing or you might use the rate recommendation products provided by Airbnb and VRBO. Even if you don't use any dynamic pricing tools, you can still put in place smarter strategies manually.
Pricing manually makes it a bit harder to keep an eye on 365 days a year and watch demand patterns and market conditions. but you can still have the best practices in place. In this article, we'll breakdown a top 3 LOS pricing best practices.
Tip #1: Figure out los demand in your market and get really good at pricing that los pattern accurately.
Total US hotel length of stay is around 1.8 nights (Kalibri Labs), and while hotels have kept a short length of stay they've also struggled in some cases to bring up occupancy levels. On the flip-side, short-term rentals have seen some new, positive recent trends. Since the week of February 17th, through April 16th, the average global length of stay has increased from 3.3 days to 7.7 days — an increase of 133% (Airdna). But with COVID-19, this number is fluctuating. By keeping your eye on data using tools like Airdna, Transparent, or Key Data Dashboard, you can stay up-to-date on which LOS is driving the most demand for you. If you're using a revenue management system, this can be a whole lot easier to keep up with too.
Tip #2: Pricing your 7-nights or more demand aggressively (even if there isn't a lot of it) can bring big wins.
Whether you're manually updating rates or using a dynamic, automated pricing tool, you should have some capability to offer a longer LOS discount. Here's an example of why it can pay to put a longer LOS pricing strategy in place:
You have 4 weeks in the month and you fill on average 3 nights per week at a $300 average daily rate (ADR) due to high demand for a certain stay pattern, in total you're filling 12 nights per month, generating $3600. If you calculate a 14-night stay at $3600 that would price out to be $257 per night, and then you'd still have the ability to fill your remaining two weeks in the month with the 3-night stays and $300 ADR.
In this scenario you'd bring in an additional $1800 for the month. With the digital nomad on the rise and people working remotely, the ability to extend a trip is easier, and you want to capitalize on this trend and the longer LOS demand that comes with it.
Tip #3: Figure out your lowest occupancy day of week, and simply price that day lower
In traditional vacation rental markets that are busier with long weekend stays, but super slow during the week, the least-filled day is Wednesday. Though you may not have much demand in your market for stays that overlap a Wednesday, if you price just that one day aggressively, you will be in a better position to snag those few customers.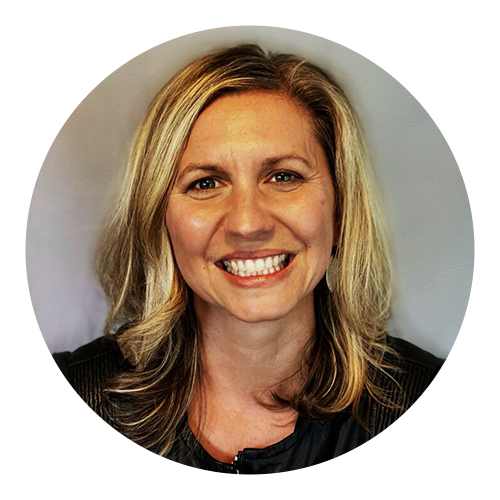 Heather Richer has a broad background in lodging with experience in both short-term rentals and hotels. She is passionate about revenue management, and currently serves on the Revenue Management Advisory Board for HSMAI. Having been involved with other organizations like AHLA, HEDNA, and VRMA, she sees the value in education and unbiased resources needed for the underserved community of short-term rental homeowners. Heather is currently Principal, Richer Logic Consulting and previously was CMO of RedAwning. Prior to that, she served as VP, Revenue Management and Distribution at Kimpton Hotels and Restaurants. She holds her Masters in Tourism Administration from George Washington University.