2020 was an especially challenging for nearly every human on earth and, chances are, like us, you are looking ahead to better days in 2021. While no one has a crystal ball (or we'd have won that Mega Millions, let's be honest), here are what experts are telling us about what to expect for the months ahead.
Airdna's 2021 Trend Report
AirDNA's 2021 Trend Report identifies several ways in which travel will continue to evolve, as the economic and public health stories continue to play out. In perhaps the largest shift to-date, AirDNA predicts 2021 will be the year short-term rentals surpass hotel lodging in traveler preference. While short-term rentals have been gaining ground on hotels, over the past several years, this could be a pivotal change in dynamics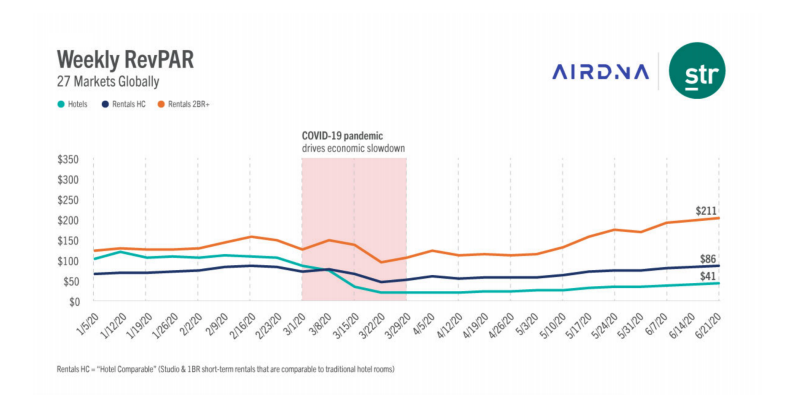 A NEW TYPE OF TRAVEL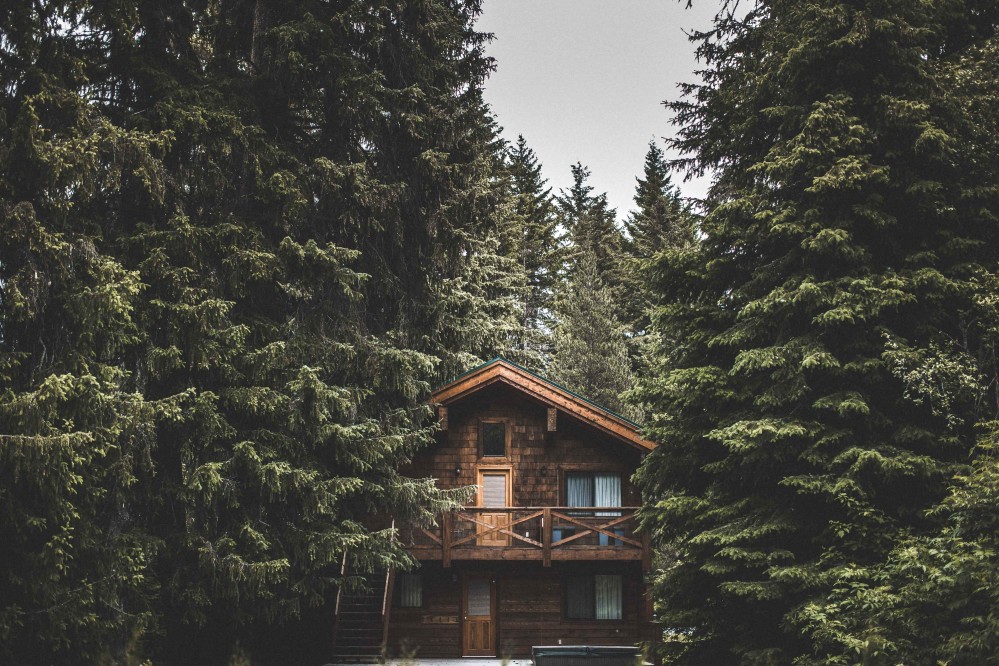 Exoticism, escapism, bucket list fulfilling – whatever we call it, many travelers are looking for an extreme change to the surroundings of their own home. Both AirDNA and Expedia foresee a rise in demand for less traditional property preferences, such as castles and cabins, tiny homes and treehouses. Though the usual heavy hitters such as New York City and LA remain relevant, travelers are leaning more toward fun-in-the-sun than skyscrapers and
 shopping. Think Mexico, Hawaii and the South Pacific islands, if you are looking to invest in an income generating rental, but do your research carefully. Total listings are expected to remain relatively flat in 2021, so beware of oversupply in a given market.
The Forbes Essential Travel Forecast Report 2021 notes wellness retreats should continue to trend, as travelers seek balance and soothing. If you are looking for other locations in which to invest, AirDNA shares its ranking of up-and-coming markets, placing locations like Castroville, CA, Gatlinburg, TN and Fairplay, CO at the top.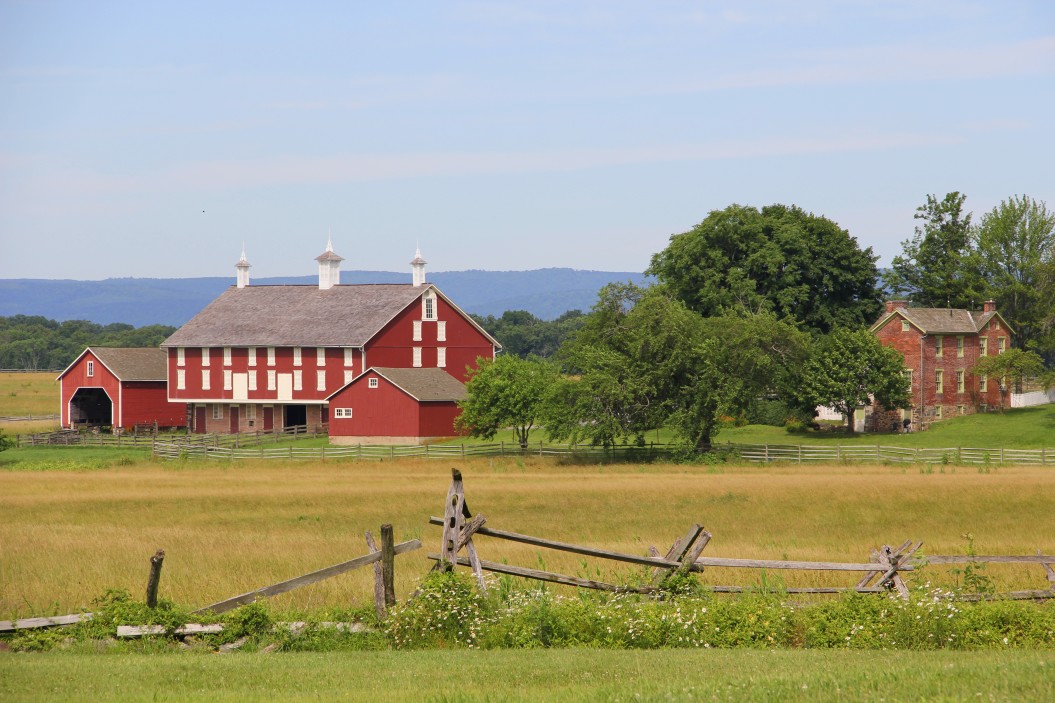 More generally, guests are moving toward less urban, more rural locations, staying longer and looking for larger accommodations that allow them to bubble with extended family. Whether or not these are long-term shifts in traveler behavior or merely reactions to a global situation may be too early to tell. However, investment in larger appliances and faster, wide-coverage internet that supports those hunkering in and teleworking is likely to continue to provide returns on investment.
FOCUS ON CLEANLINESS
AirDNA also points to a continued to emphasis on cleanliness in 2021. With booking sites rolling out efforts to showcase their hosts' commitments to cleanliness, it's more important than ever to prioritize how you will maintain and demonstrate your efforts to guests. While cleanliness is something guests expect and should be able to take for granted, it's on the forefront of a lot of minds, in the current environment. Making your efforts know and giving reassurances can't hurt.
UNPREDICTABILITY ALSO REMAINS – STAY FLEXIBLE
In Expedia's 2021 travel report, it notes that flexibility remains a vital strategy to compete. With the unpredictability of travel and other restrictions, working with guests may be better than hardline policies. This compounded with AirDNA's observations that seasonality was much less of a factor in 2020, though the motivations for that are less clear, means now is a great time to brush up on revenue management strategies.
No one predicted what unfolded in 2020 and there are still so many unknowns about 2021. What we do know is that there are more tools to help manage short-term rental performance, than ever before. More ways to aggregate and analyze data, more platforms competing for your listing and more ways of engaging with guests. There may be an element of watching and waiting, this year, but that doesn't mean owners should take their foot off the gas. It means taking inventory of your goals, achievements and opportunities and putting together a plan that gives you flexibility, if and when the headwinds start to blow. And buying a lottery ticket never hurt.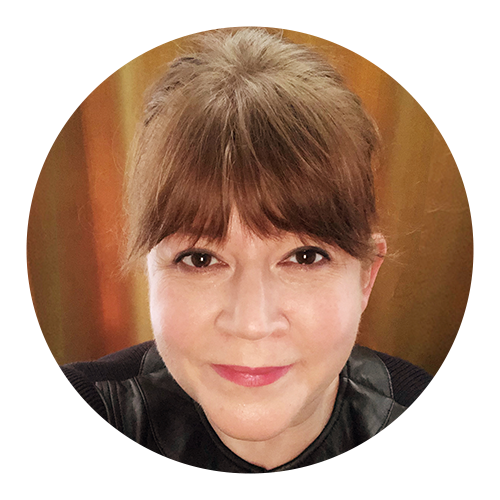 A seasoned hotel professional, Carrie has worked with well-known and much-loved hotel brands, most recently as a Regional Finance Director for a third-party management company. Holding Accounting and Finance degrees from Virginia Tech, she found a natural intersection of her technical skills and her passion for all things hospitality.  The diverse perspective that is afforded to finance partners – operations, plant management, investor relations, contracts, financial analysis, revenue management, etc. – reinforces her belief that the more contributors who truly understand 'the numbers', the better every aspect of the business will be.