POWER-COURSE
Vacation Rental Marketing Essentials
Marketing courses will be run each Quarter throughout 2021. Our very first will be Marketing Essentials: Create a Listing that Keeps Your Property Booked. Have you outlined the key components of your ideal customer? Created a customer avatar? Decided how to position yourself against the competition to stand out? Dive in with our seasoned instructors and learn how to create a listing that will get your rental booked!
What you will Learn In the marketing essentials 1 week power-Course
Section I: Defining Your Customer's Persona

Learn about the importance of defining your ideal customer's attributes and how to create a customer Avatar.

Section II: Competitive Set Analysis Through the Eyes of Your Customer

What's your brand position in the market? Learn how to define the unique selling points of your home destination and create identity statements around those attributes.

Section III: Images + Staging

Learn about what it takes to capture images that captivate guests along with best practices for selecting a "first photo" to get the attention your listing deserves.

Section IV: Listing Verbiage and Valuable Amenities

Take a deeper look at your listing's title and description to see how you can level up and create compelling verbiage that paints a picture and converts prospective travelers into guests.
100% Online Course

Flexible Schedule

Approximately 1 Week to Complete

Beginner Level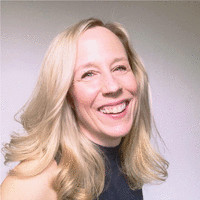 Christa King
Christa King is the President of King Hospitality Consulting, a 27-year hotel revenue management veteran and a short-term rental homeowner herself. She's worked for such brands as Ritz-Carlton, Marriott, Joie de Vivre and Noble House Hotels, bringing her expertise in pricing, distribution, and digital marketing from hotels to her home rentals. Join Christa as she shares how she keeps her properties booked with 5-star reviews and Super Host status to help you maximize your income potential.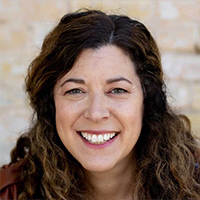 Susan Tormollen
Susan Tormollen's 30 year marketing career spans advertising agencies, Fortune 100 companies, and technology start-ups, with the majority of her career focused on bringing meaningful solutions to small businesses. From working on small business service offerings at Hewlett Packard in the early naughts to starting a personal small business marketing blog in 2008 (the early days!) to her last two corporate leadership positions, at VRBO/Expedia and Wave Financial, focused on empowering and serving small business customers, Susan is passionate about the impact and contribution small businesses make to their communities and the world.
When Susan isn't brainstorming entrepreneurial ideas, she is enthusiastically planning future vacations, perfecting her open fire grilling technique or putting her hiking boots to work. She also spends as much time as she can with her 19 year old "adult" daughter!
You can follow Susan's entrepreneur journey at her blog, Susan Starts A Business, and on instagram.
You can connect with her about marketing consultancy at LinkedIn
And if you are a woman over 50 interested in starting your own side business, check out Camp Do It.
Let's Build and Grow Together
Start learning today! Join our industry experts and learn short-term rental marketing tactics with a community of peers.
Enroll Today
FREE TO ATTEND
Really looking forward to this course! I would love to know the secrets to making my listing stand out amongst the crowd.